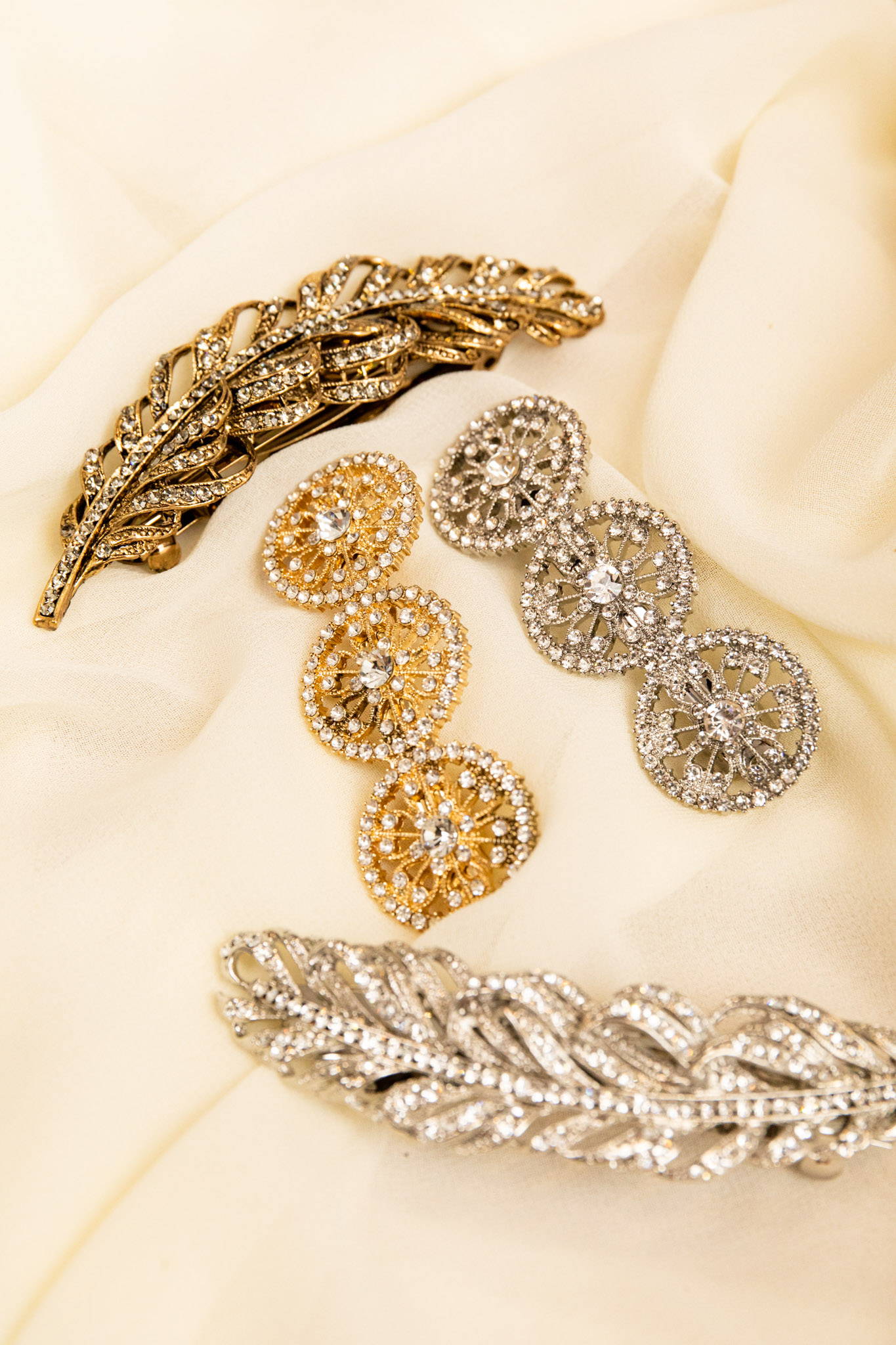 Choosing gifts for women isn't always the easiest and each year it gets harder, no matter how long we've known them for. Whether you're shopping for Birthdays, Valentines, anniversaries or Christmas there's always a lot of pressure. Don't stress we have put together a collection of gifts that all women are going to love! Whether you're shopping for your sister, auntie, girlfriend, or wife we have got the perfect gifts that will definitely make them smile come the special day.
Gift sets are always a safe option, yet still a thoughtful gift. Every woman loves a gift set, you really can't go wrong with them. Luckily, we have done all the work for you and put together a Swarovski crystal gift set, a stunning limited edition collection of our best selling Swarovski crystal hair accessories. Each piece is lovingly made with excellent quality and precision; all hand-set with intricate Swarovski crystals. These gift sets are perfect for gifting and adding a touch of elegant sparkle to special occasions! To add a personal touch to your gift, why not try our hair type specific gift sets? A thoughtful, unique gift that she'll love. Each set arrives in a beautiful gift box finished with a ribbon, it couldn't be easier for you.
Mum's deserve the world, there is no doubt about that. But sometimes it can be difficult to show your love and appreciation through a gift. Why not step it up a notch this year? Treat her to a luxury hair accessory, a timeless gift that she will love and wear forever.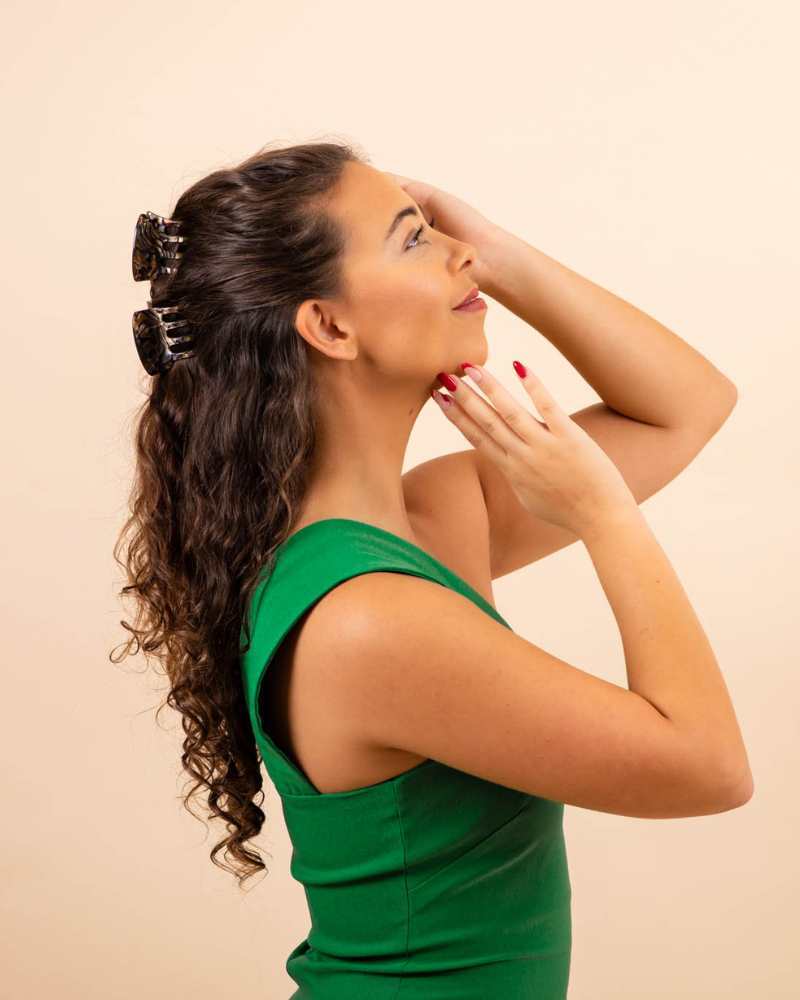 Our eco-resin hair accessories are handmade to an exacting ten-step process by a family-run business in France that have been manufacturing hair clips since 1892, each clip is lovingly hand-crafted from a durable, biodegradable material: cellulose acetate. Each hair clip is shaped and polished in three steps for a perfect, shiny finish! These beautifully smooth French clips are made with your hair in mind unlike plastic alternatives that snag and break the hair.

Whether your Mum's hair is fine, thick, short, long, curly or anything in between we have got you covered. A hair claw clip is a must-have in any hair accessory collection and definitely an accessory that your Mum will thank you for. Whether clipped to quickly get control after a morning run; or elegantly complementing her evening outfit, a claw clip is an essential.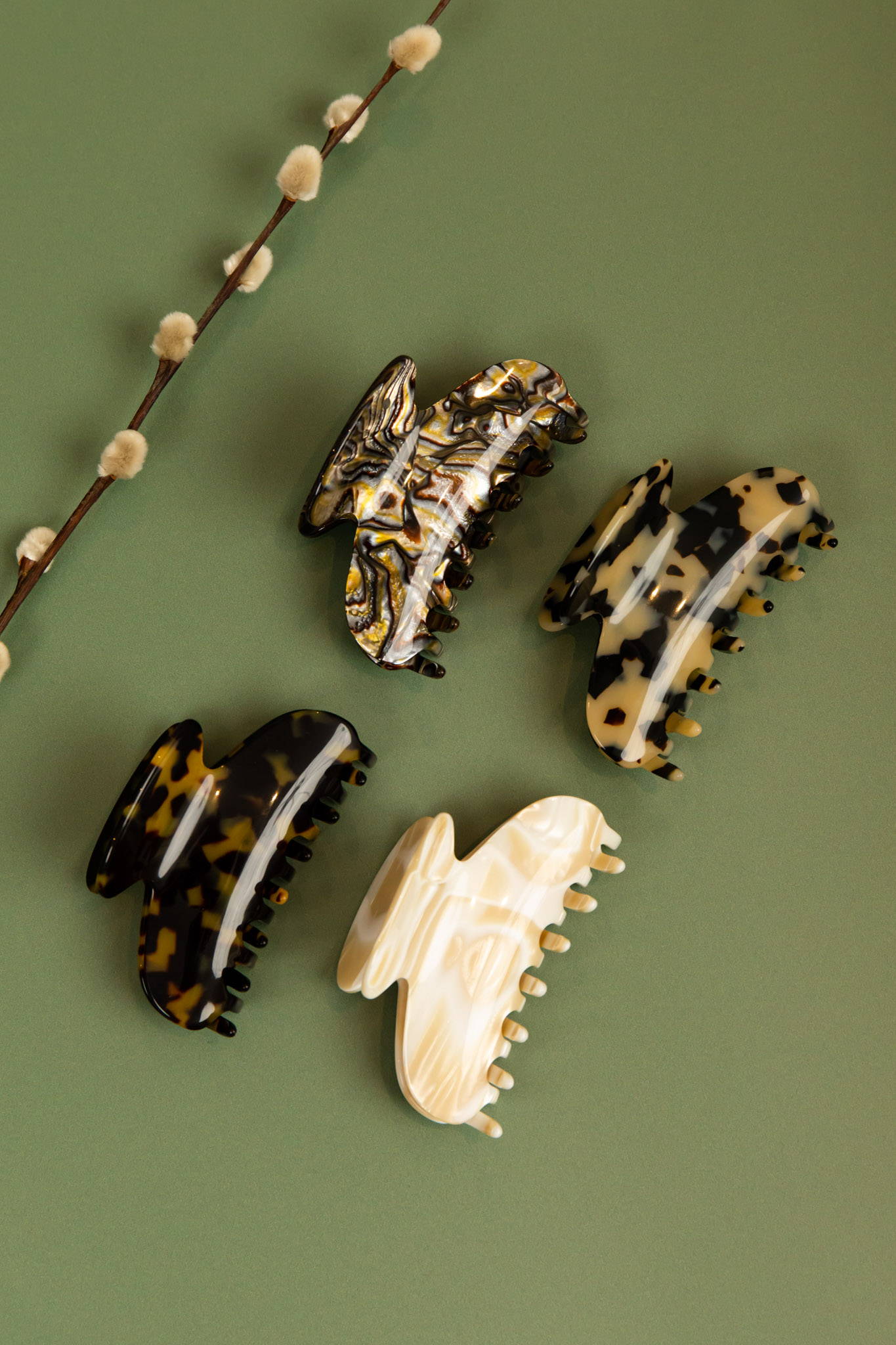 Our best selling Medium hair claw, as seen in vogue, is the perfect everyday wear hair claw that will create an elegant finish, reliably every time. In fine or medium hair, use the claw to create a French twist of up-do style, and in thick hair, pull back smaller sections to create a half-up style. To add a touch of sparkle, our Medium Swarovski hair claw is hand-set with 48 Swarovski crystals, which will catch the light at every angle. These gifts will certainly score you some brownie points!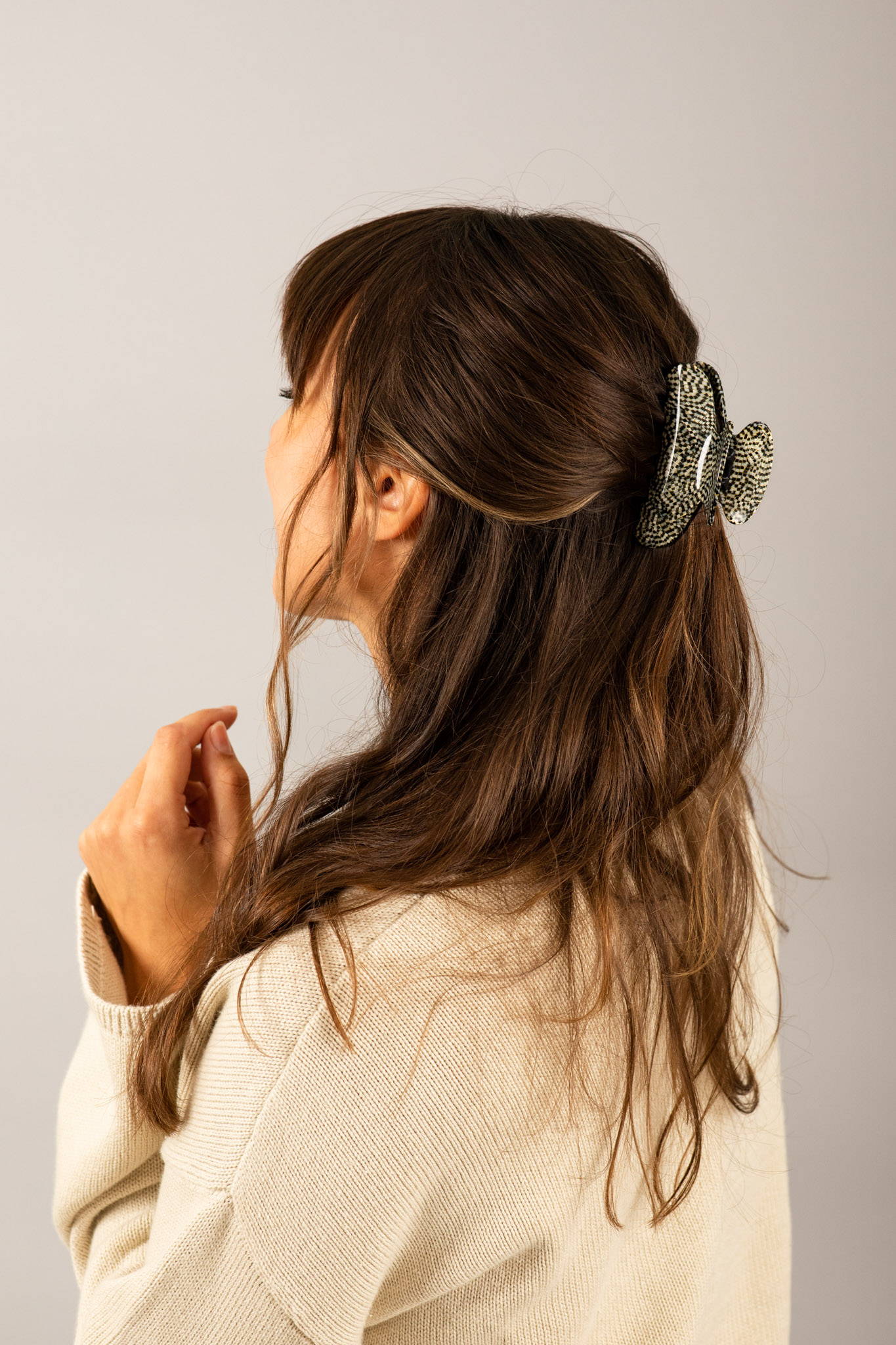 Searching for presents can be tricky if you've got a budget you're sticking with, and that's why we have created a collection of beautiful gifts that are under £25 that are equally as thoughtful and special!
I'm sure you know someone that is always wearing a hair tie on their wrist?! If yes, then these fabulous charm hair elastics are the perfect gift for them! These hairband's were designed by two Scandinavian mums who saw a need for fun, yet high-quality hair ties and these charm hairband's are what they came up with, and here at Tegen Accessories, we just love them! The hairbands not only look great in the hair, but have the added benefit of looking just as good on your wrist as a bracelet, and you will then always have a hair tie to hand, what a great idea! These would make the perfect Valentines present, stocking filler or small, thoughtful gift!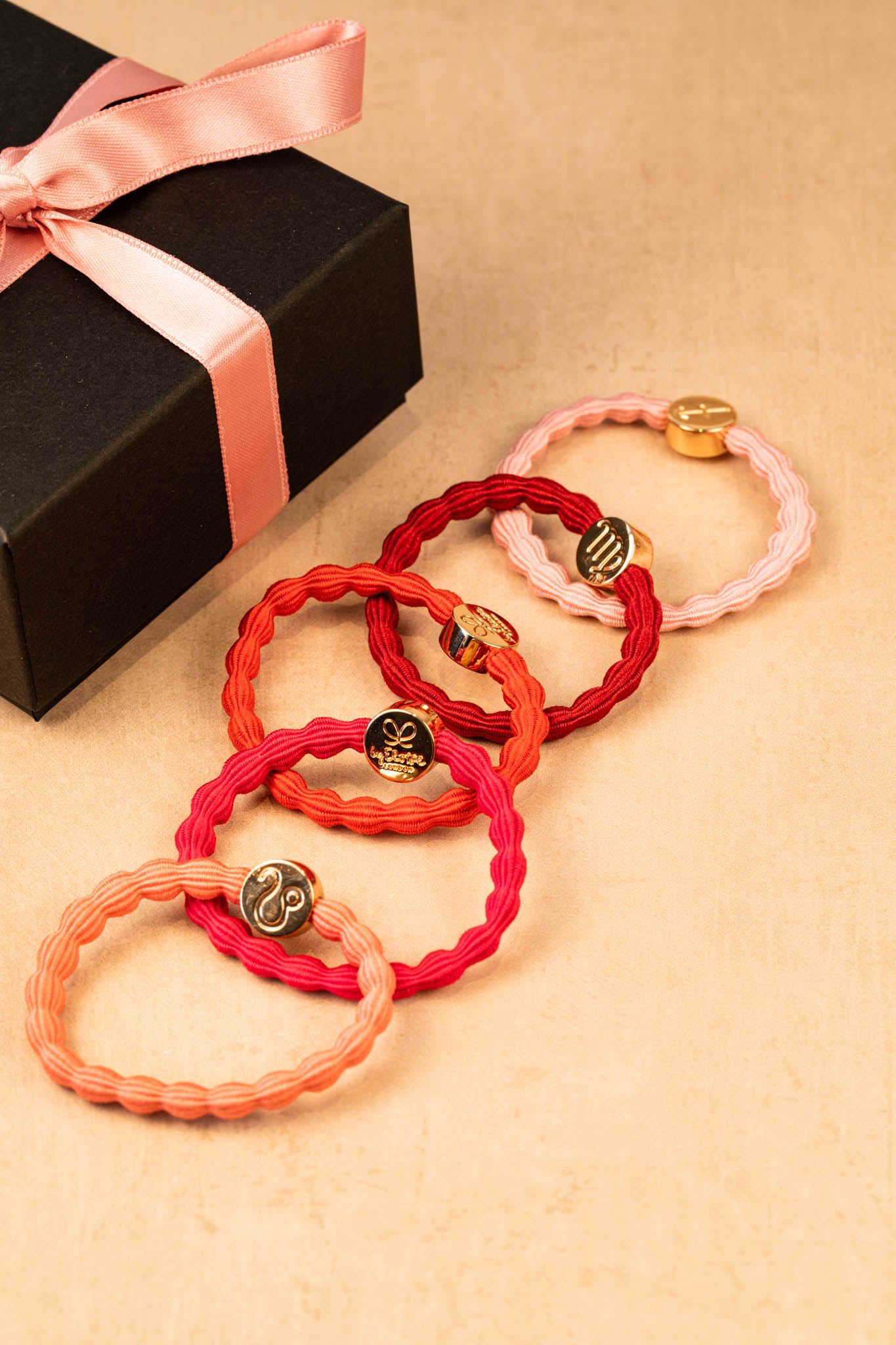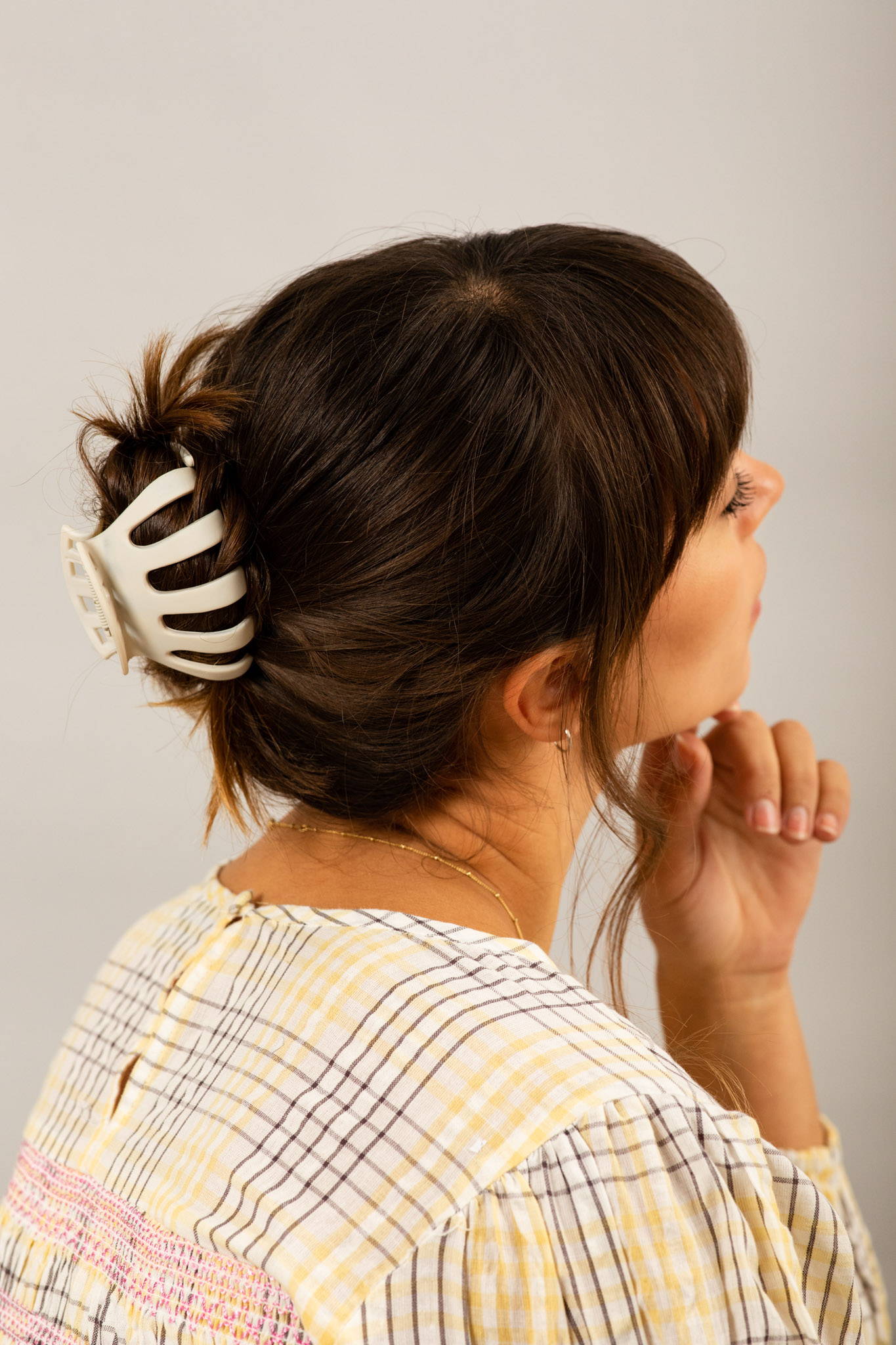 Our À La Mode collection is made up of chic matte hair accessories. Whether you're looking for something simple and elegant or something more funky and fun, matte hair clips are a great option. Affordable yet beautifully made and built to last. A unique and thoughtful gift that anyone would be delighted to receive!
Each year we want to wow her with the best Birthday gift she could ask for. Sometimes all she wants is a thoughtful, unique gift. A sparkly hair clip would make a beautiful gift. Whether you're looking for a statement piece or a discrete hair slide, we have it all. Swarovski crystal hair accessories are perfect to wear for special occasions or for that extra fabulous friend, for everyday wear!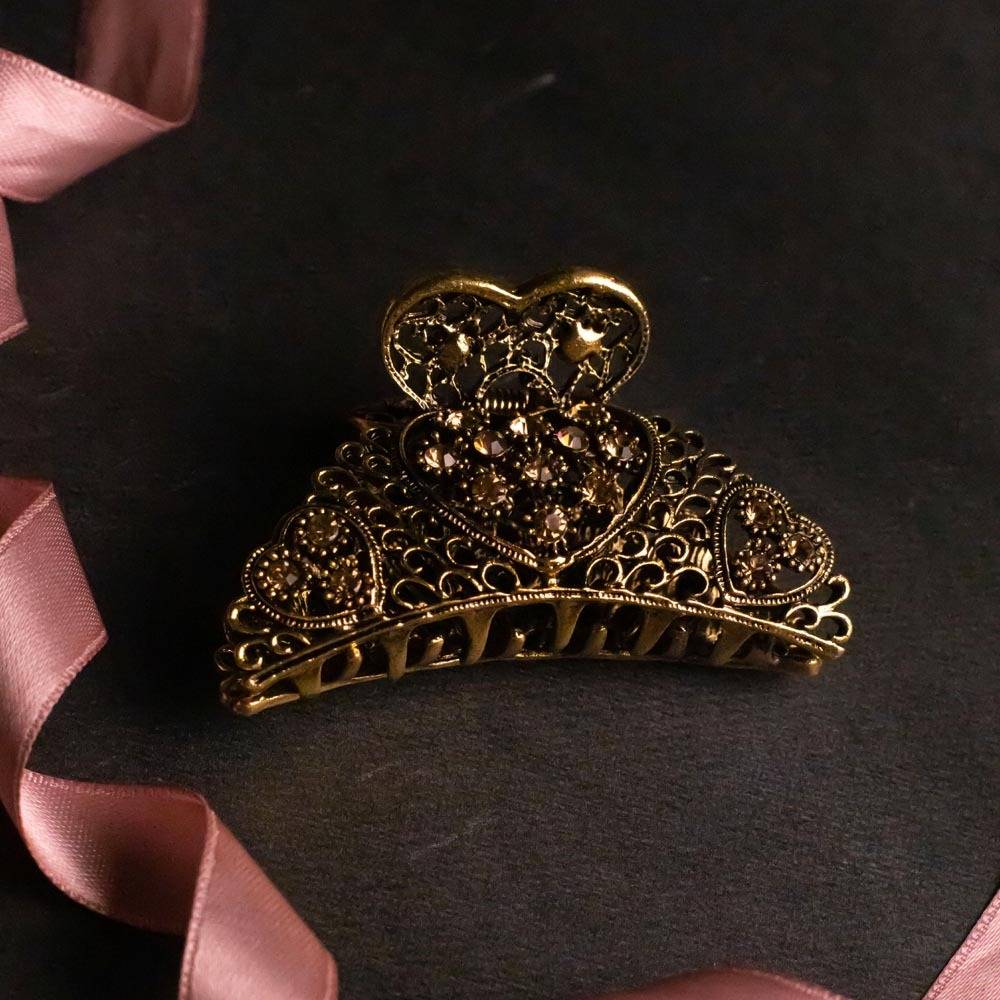 The Gold Heart Crystal Hair Claw is a beautiful piece, made to suit all hair colours. This ornately designed claw is made of antique gold metal, and adorned with sparkling topaz and AB crystals. The combination of natural and bright crystals is sure to flatter all hair colours. Each crystal is placed by hand, this claw really is the ultimate party hair accessory!