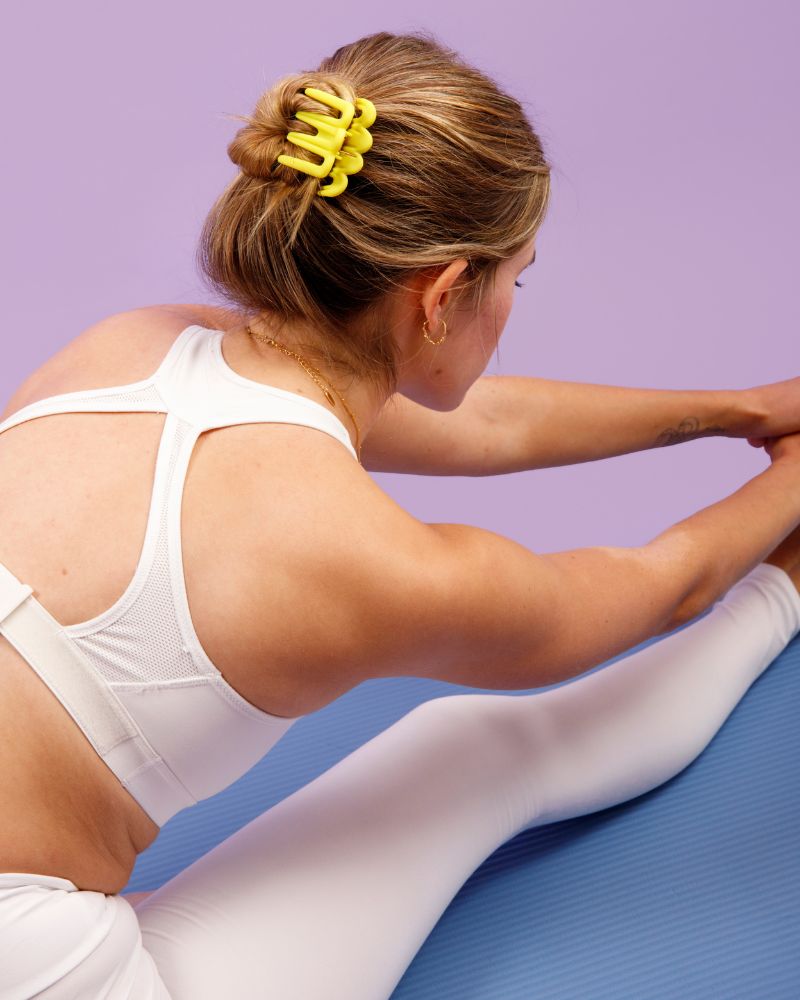 Workout Hair Accessories
We believe that workout accessories can be functional and stylish and we've collated this collection to prove it. We've included a few women's workout accessories that will work just as well with any outfit as they will at the gym, like the Sophia Side Hair Claw that sits flat against the head, ideal for a yoga or pilates session. It also comes in 3 sizes, which makes our claw clips perfect for any hair type. Looking for a pop of colour? Try the new Summer Brights Small Matte Claw.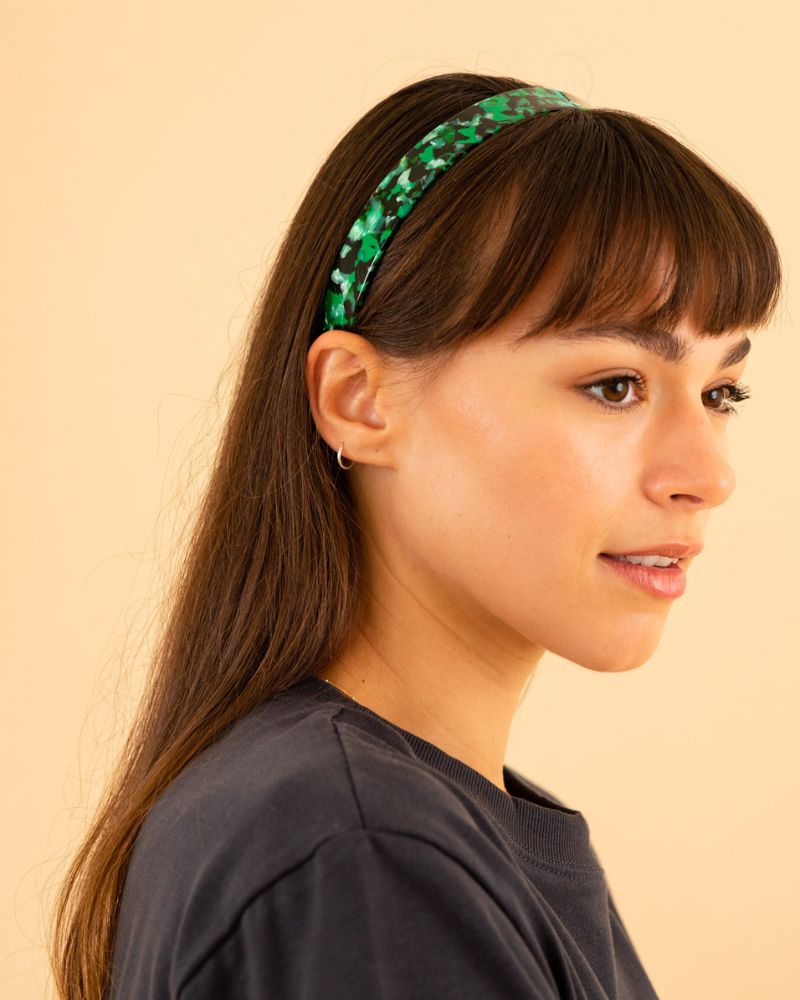 Working Out Headbands
Workout headbands are essential if you want to avoid your fringe or any strands of your hair for that matter sticking to your forehead blocking your vision while you work up a sweat. We've popped a few different options of sports headbands for women in this collection, to help you stay active in style. Our headbands are handmade in France from a flexible cellulose acetate material which means they won't pinch or snag like most headbands tend to. In fact, they are actually heat activated so as you wear your headband to work out, you will find it moulds gently to the shape of your head providing the perfect fit and helping avoid those nasty pressure headaches! Try our 10mm French Headband as starting point, or if you prefer a pop of colour check out our Narrow Fabric Headbands.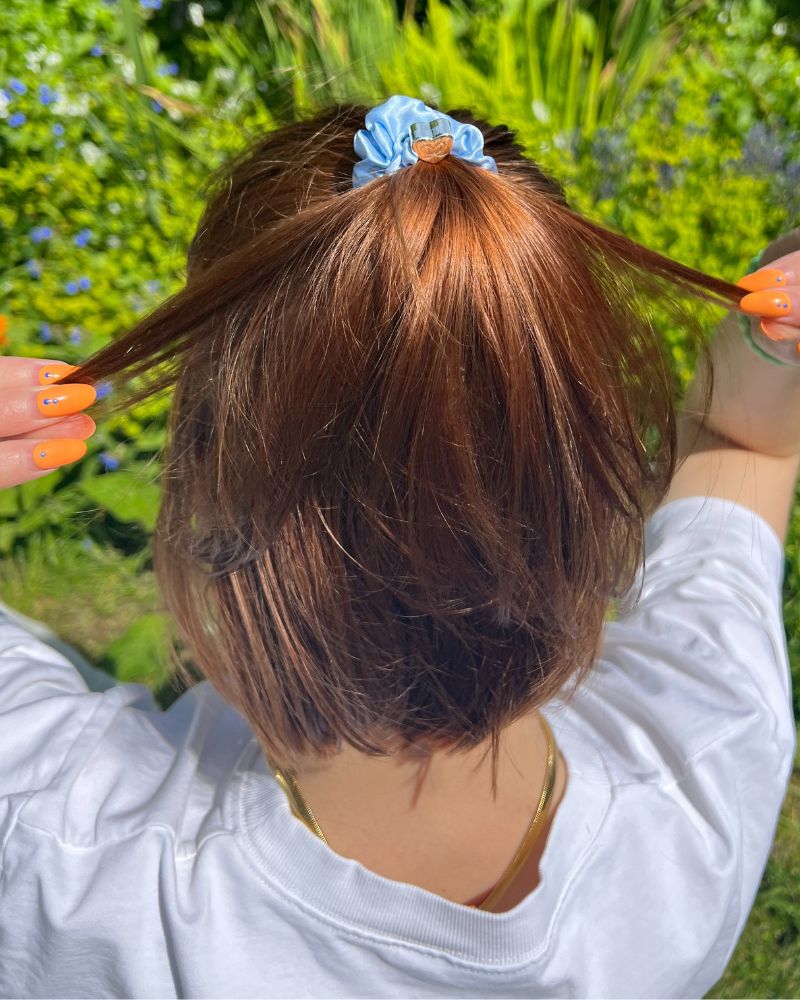 The Perfect Gym Hair Band
Looking for the best hair band for the gym? We all know the drill, workout hair usually means throwing your hair up into a ponytail and hoping it doesn't get too sweaty. But keeping that ponytail secure and comfortable is always the challenge. Weaker hair bands and elastic ties tend to pull and snag, and are often quick to break. Our hair ties are designed with strength, comfort and practicality in mind so they make the perfect hair band to wear while you're working out. Plus, when you don't want to wear your hair up our charm scrunchies look just as great as a bracelet on your wrist.