Welcome to Tegen Accessories
Luxury French Handmade Accessories
Tegen Accessories as reviewed in BRITISH VOGUE
While there are lots of ultra affordable styles on the market, it pays to invest in one that offers a firm grip, strong hold and, naturally, that looks great too.
DISCOVER OUR COLLECTIONS
We are Specialists In French Hair Accessories
I did not account for this investment when I began my transitional hair journey, but it all makes sense! Investing in the right clip accounts for healthier hair.
10 Years Of Tegen Accessories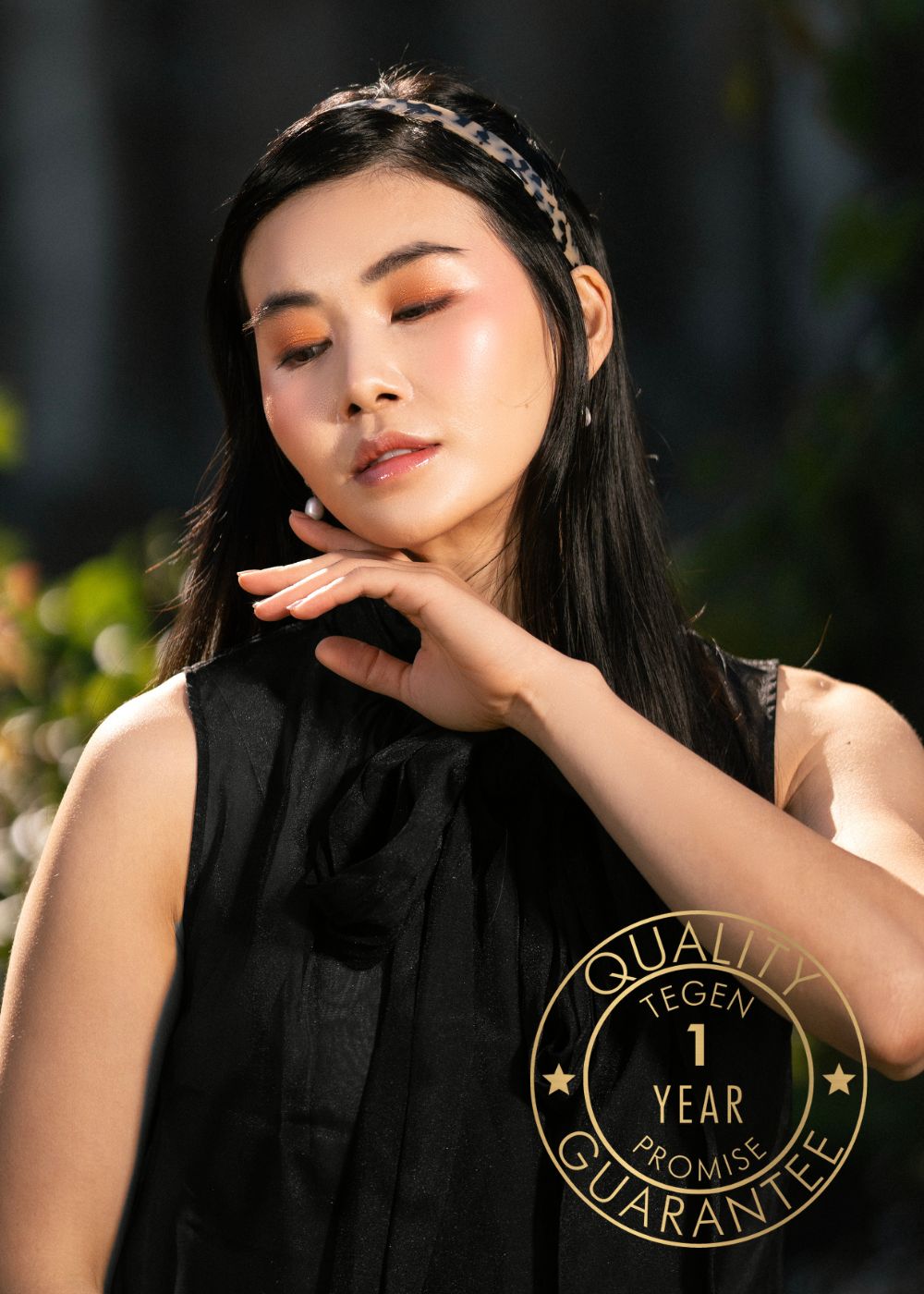 WHY BUY FROM US
We Believe In Our Accessories
So much so, we created the TEGEN Guarantee. In the unlikely event your accessory should break or not be to the expected standard, we have a Gold 1 Year Guarantee on our French Handmade Collection.
We also have a Silver 6 Month Guarantee on the À La Mode, French Essential & Swarovski Crystal Collections, so you can be assured when you reach checkout your purchase is insured and its quality guaranteed.
How your accessory is presented
Plastic Free Packaging
We are dedicated to making your shopping experience as eco friendly as possible. Your accessory will arrive in its own dust bag for safe keeping to ensure it lasts a long time. None of the postage materials we use are made from plastic and they are all recyclable. We opt for paper/cardboard alternatives instead, from the box to the tape.
I have had a number of accessories from Tegen these last few years. The quality is superb, well worth paying that little bit more for. The service is excellent and the orders are dispatched promptly!"
"I have bought several products over time and intend to buy more. They are exquisitely made and are genuine luxury pieces. They do the job beautifully and are items to treasure. The level of service is incredible and the speed of postage and superb packaging truly a wonder."
"Really great advice from Tegen who really understand hair and their products are superb."
"Safe to say, Tegen is my go-to hair accessory brand. They give excellent service and delivery as well."
"Dealing with these lovely ladies is a joy. They are both capable, competent and caring with their advise and knowledge of these products. The hair adornments are a joy and a delight. They present your hair in a cared for, stylish way. They are sturdy but beautiful accessories. Delivery is quick too. All in all a winner!"
DISCOVER TRUE CRAFTSMANSHIP
Built To Last Handmade Accessories Using Biodegradable Materials
Sustainability is at the heart of TEGEN. Our Ooh La La Collection is crafted from cellulose acetate which is made from plant based fibres that are biodegradable.
We import our accessories from a family run factory in France we have been working with for over 10 years. Not only does this mean we have a direct relationship with the people who hand make your accessories, it is significantly lower air miles to import from France than other factories further afield.
We use plastic free packaging making your accessories journey sustainable from start to finish.