8cm Side Comb
In stock
8cm Side Comb
8cm / Tortoiseshell
Tegen Accessories, Brighton Offices
,
Kingslake House, Union Street
Brighton BN1 1HA
United Kingdom
+441273044035
Handmade 8cm Side Comb
Our 8cm Hair Comb is handmade from strong cellulose acetate, giving your style a beautiful, secure hold without tugging or damaging your hair. Tired of high street hair accessories that easily snap? This comb firmly grips the hair in place but is hand-polished for a perfectly smooth finish which is kind to your hair. 
With our Tegen promise and family-run craftsmanship since 1892, you can trust it to last for years.
This comb is ideal for setting elegant French pleats if your hair is lightweight or creating classic side sweeps.
For tutorial videos and styling ideas, read our blog on how to use hair combs.
This hair comb is packaged carefully and comes in a brushed cotton dust bag to protect and store the product whilst not in use.
Sold individually.
Sustainable Eco-Resin:
Sustainability is important to us, which is why all of our French Handmade hair accessories are made from an eco-resin cellulose acetate material that is biodegradable. Find out more in our blog post here
After reading in one of the other reviews that the 8cm combs have more closely spaced teeth, I ordered a pair and they stay in beautifully. I love the way the pattern carries through the whole comb, and you can feel the quality - no scratchy points. I'm now saving up for another pair in a different colour!
Luxury accessories crafted in the heart of france.
Invest in yourself by investing in your hair. After all, what's better than a good hair day?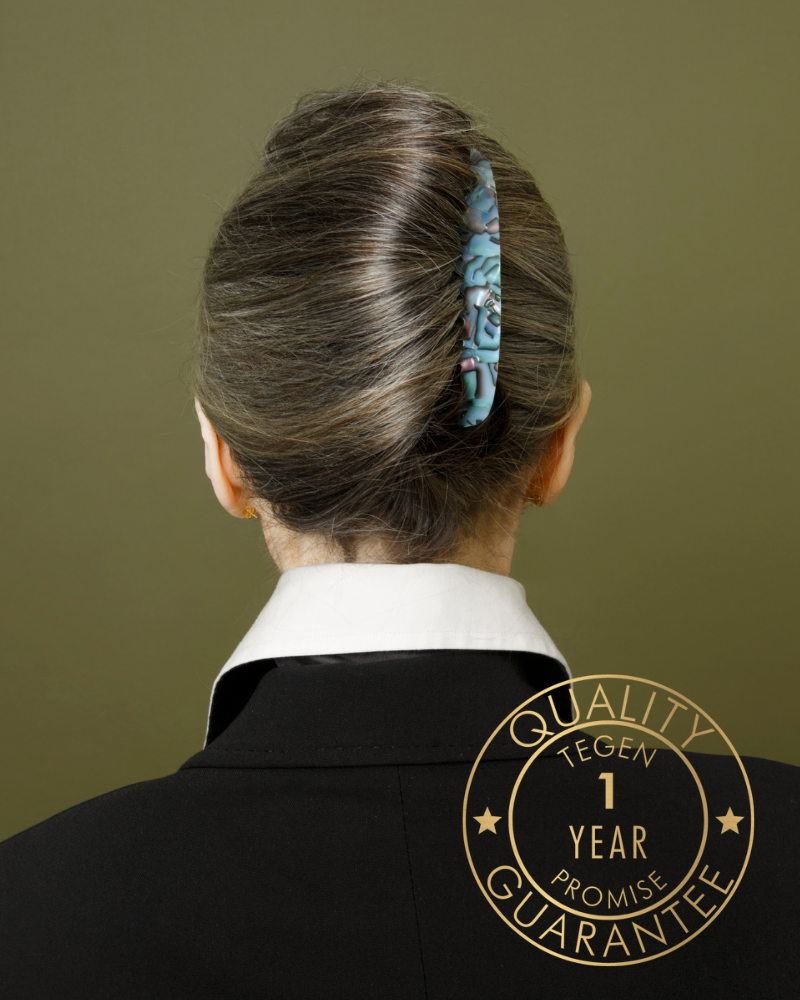 Why Shop With Us?
Our French accessories are of the highest quality, so you can be sure they won't damage your hair. With a Tegen Promise guarantee for every accessory, you can treat yourself to something luxurious, risk-free.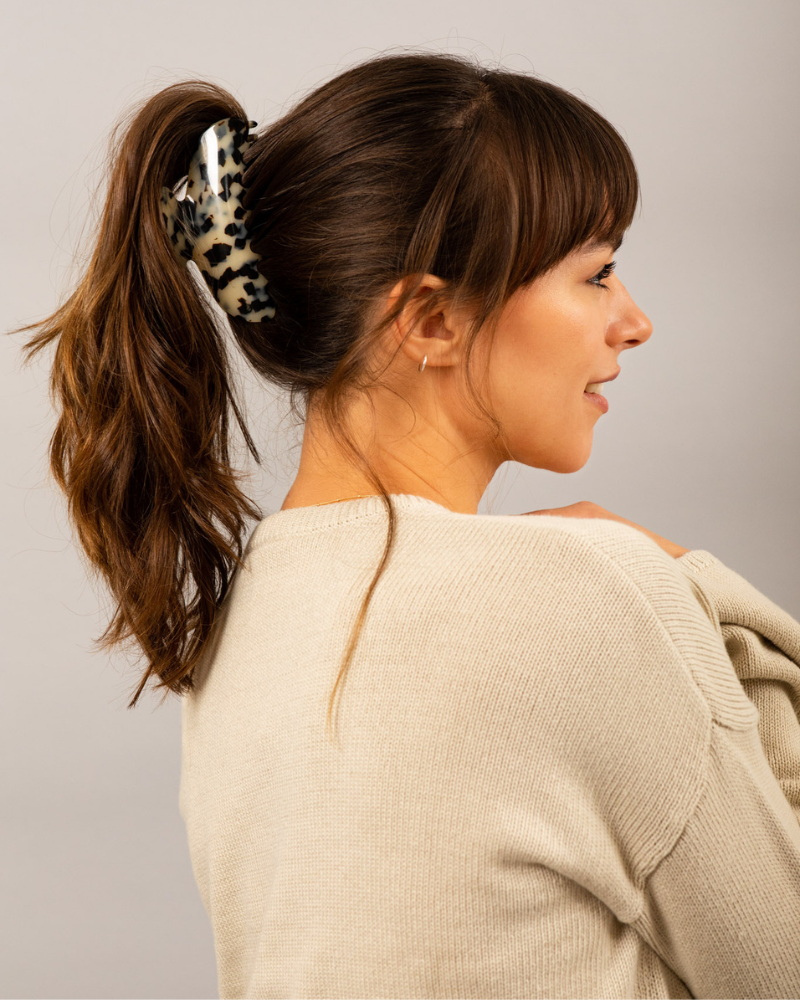 A Clip & Company You Can Trust
You decide when it's time to let your hair down, not your clip. Lightweight and extremely durable, our accessories won't break or slip out of your hair.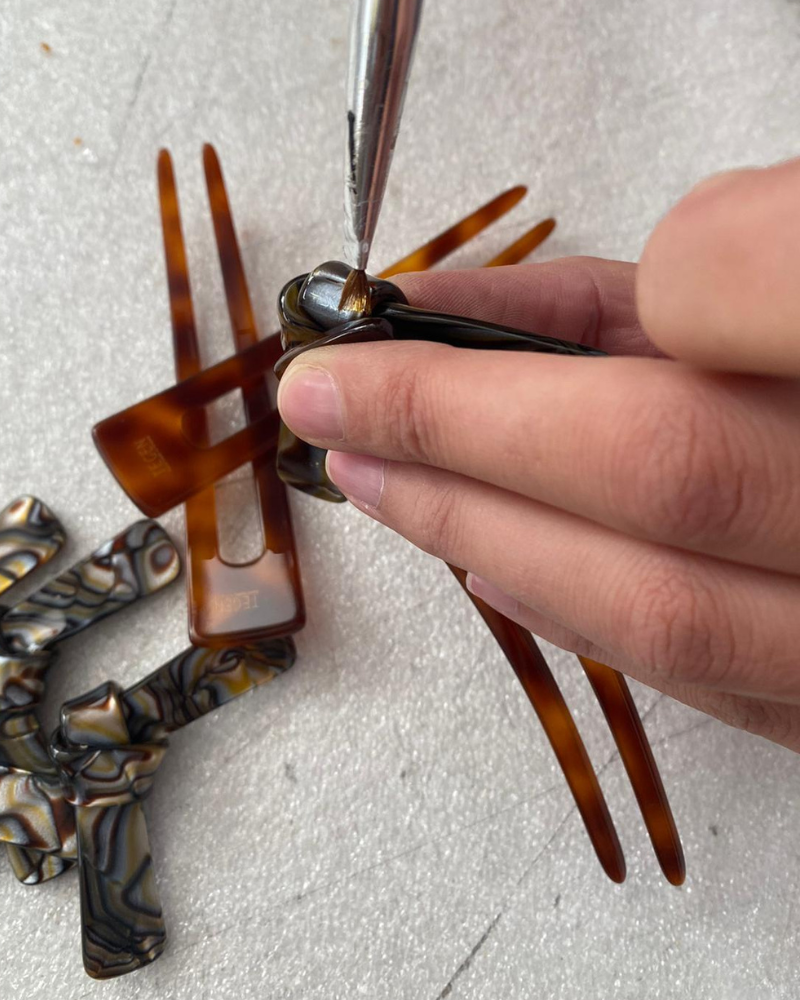 Kind To Your Hair & The Planet
Handmade from biodegradable materials, these accessories are highly polished and gentle on your hair and the planet.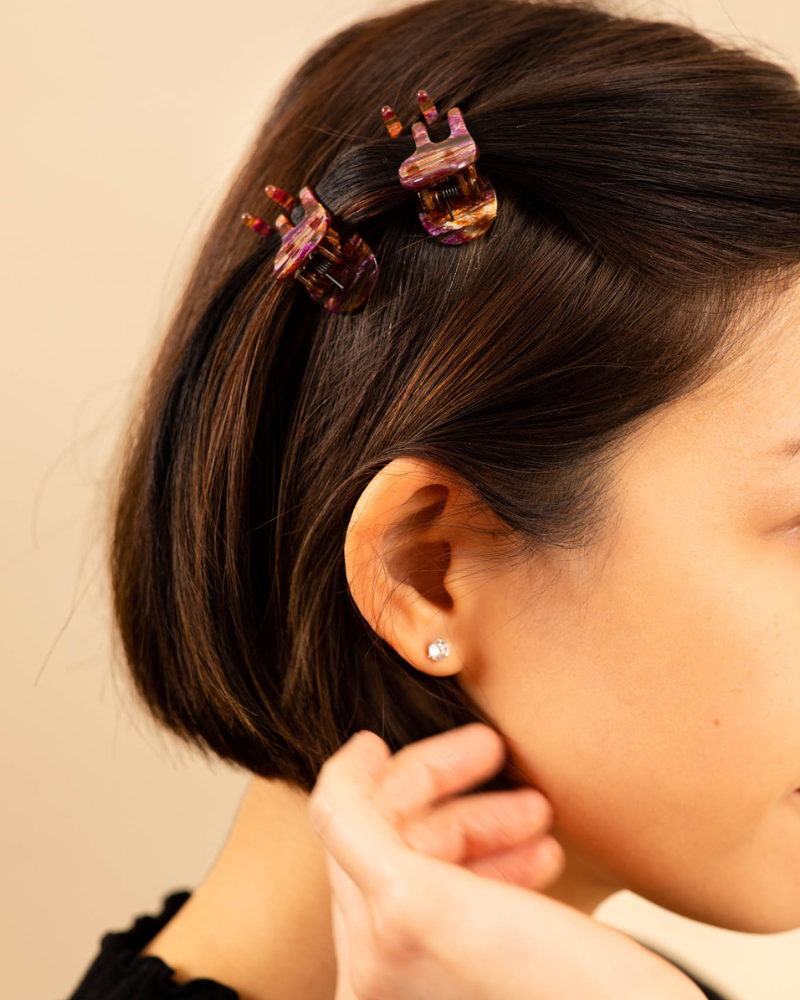 Designed by us, for you.
Each clip is designed with our customers in mind. Chic, elegant, and timeless, Tegen accessories never go out of style.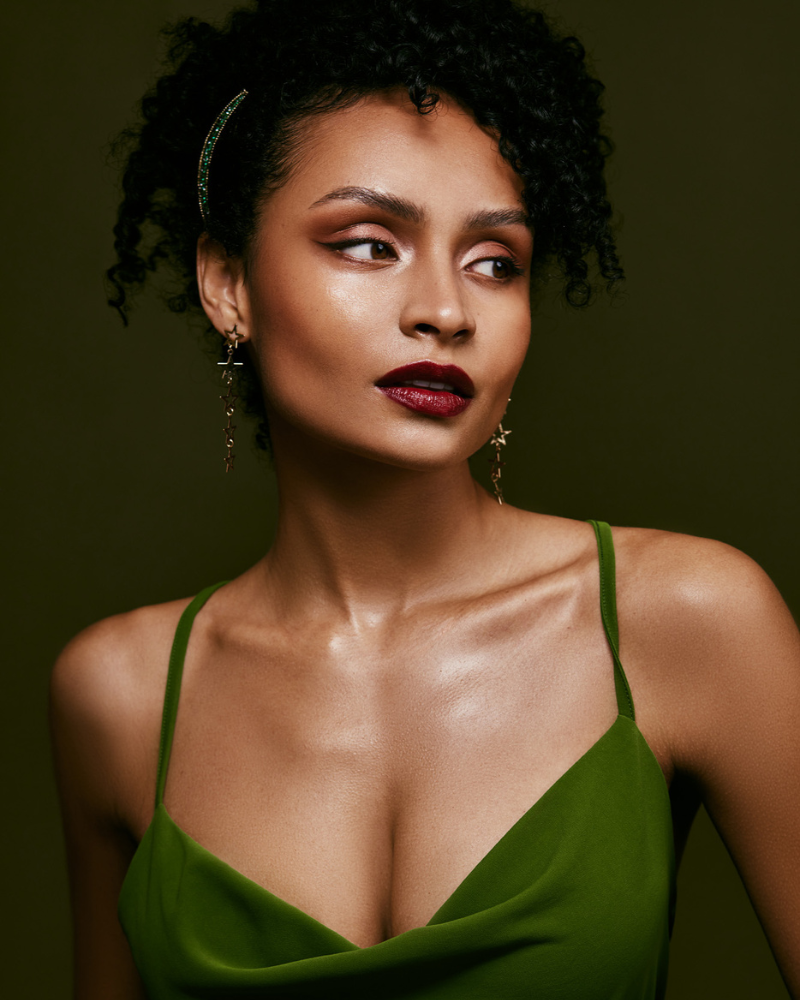 Luxury Shopping
We bring the boutique experience to you. From virtual personal shopping appointments to bespoke recommendations, we pride ourselves on providing a personal touch.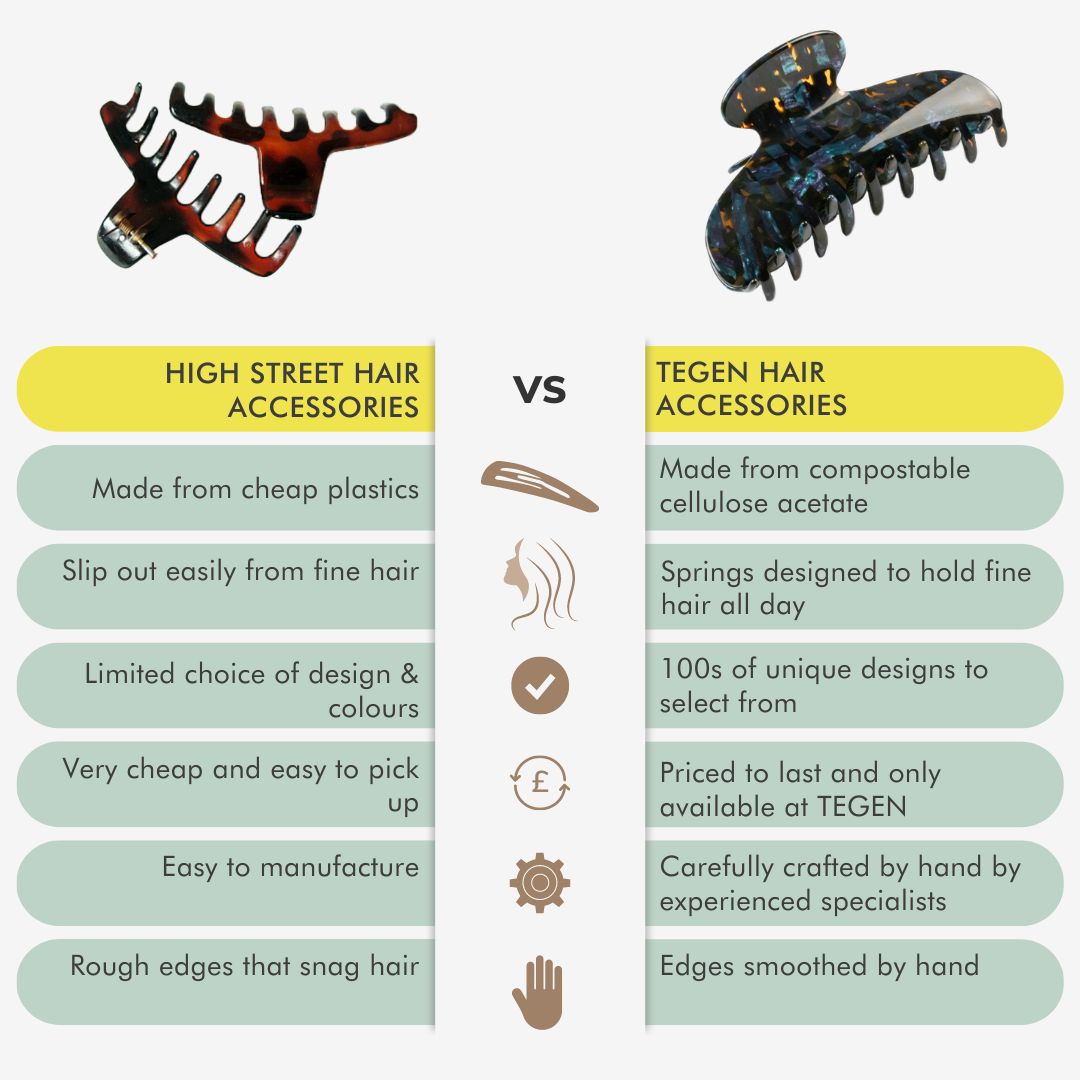 What Makes Our Accessories Different From The High Street?
France is historically the birthplace of luxury. Some of the worlds biggest luxury fashion houses were born in France and continue to guide the fashion industry with craftsmenship that captures the world. France also has a history of making the best hair clips in the world going back to 1630 when the King of France named the town where our clips are made the exclusive supplier of hair clips to France. France is therefore known for making the best hair accessories in the world. This is why we chose to have our French Handmade Hair Accessories brought to life in France, bringing a touch of something special, valuable and unique into the lives of our customers.
The signature french approach
Our French Handmade Hair Accessories are the best quality money can buy.
LUXURIOUSLY DURABLE
We know that when you invest in an item you rely on daily to keep your hair in place, it needs to be secure and strong. The last thing anyone needs in a busy daily routine is to refix their hair.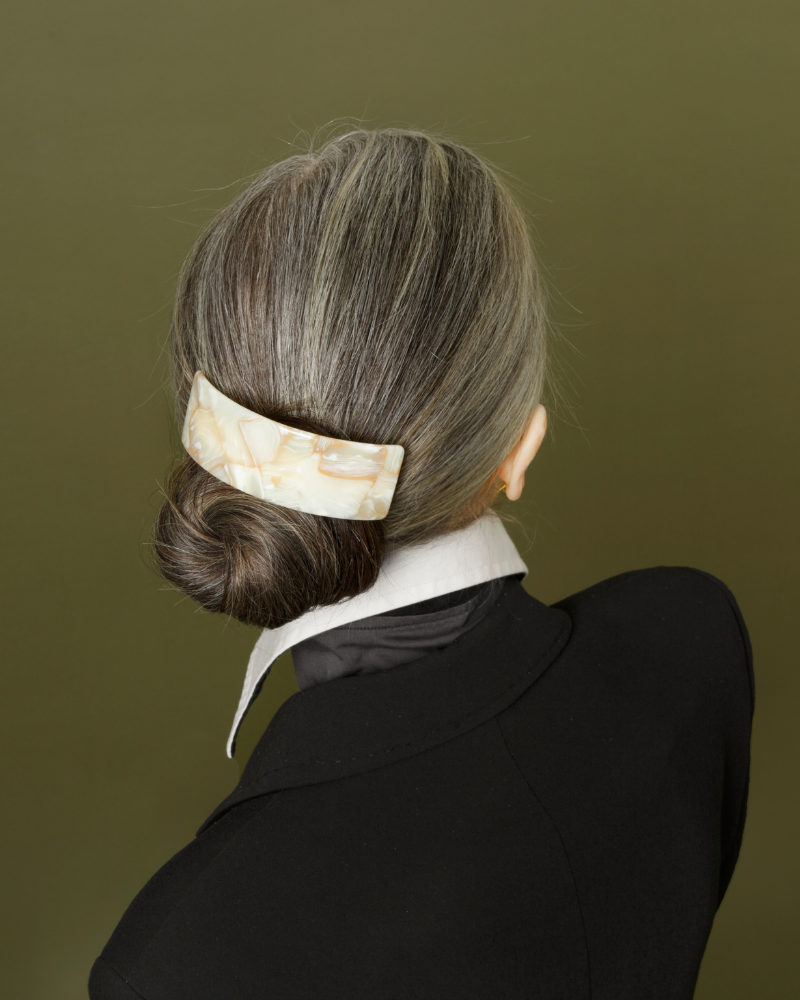 INVEST IN SUSTAINABLE FASHIoN
We encourage our customers to invest in our sustainable handmade eco-resin accessories that come with a 1 year guarantee compared to cheaper alternatives as they are simply better for the planet and your hair.
We have been working closely with our small family team in France for over ten years to perfect our accessories, fitting them with the best quality clasps and ensuring the smoothest edges to prevent hair damage. A great hair accessory protects your hair from damage and supports it for as long as required, which is of the utmost importance to us here at Tegen Accessories.
Tegen, Founder.