Featured In The Press
Find us in the pages of your favourite high fashion magazines and amongst online publications sharing our high quality hair accessories.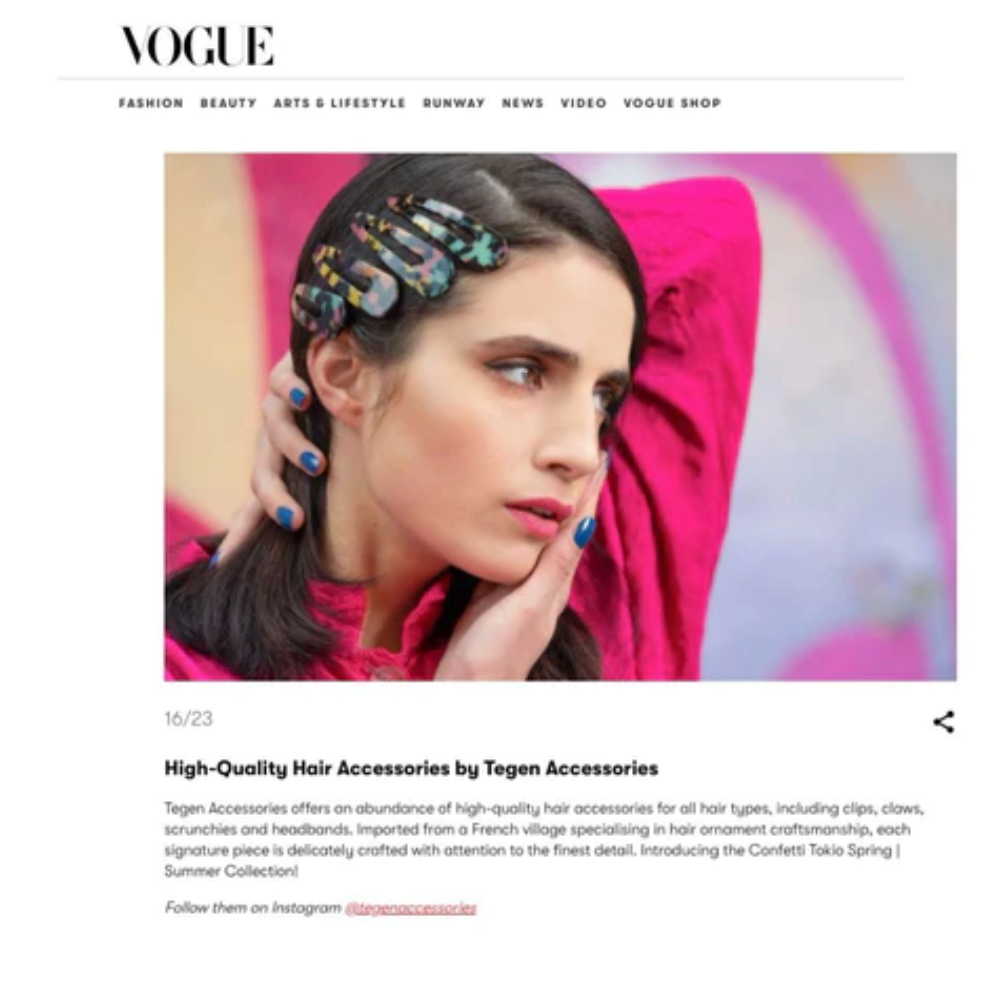 2x 7cm Snap Clips
Tegen Accessories offers an abundance of high-quality hair accessories for all hair types, including clips, claws, scrunchies and headbands. Imported from a French village specialising in hair ornament craftsmanship, each signature piece is delicately crafted with attention to the finest detail.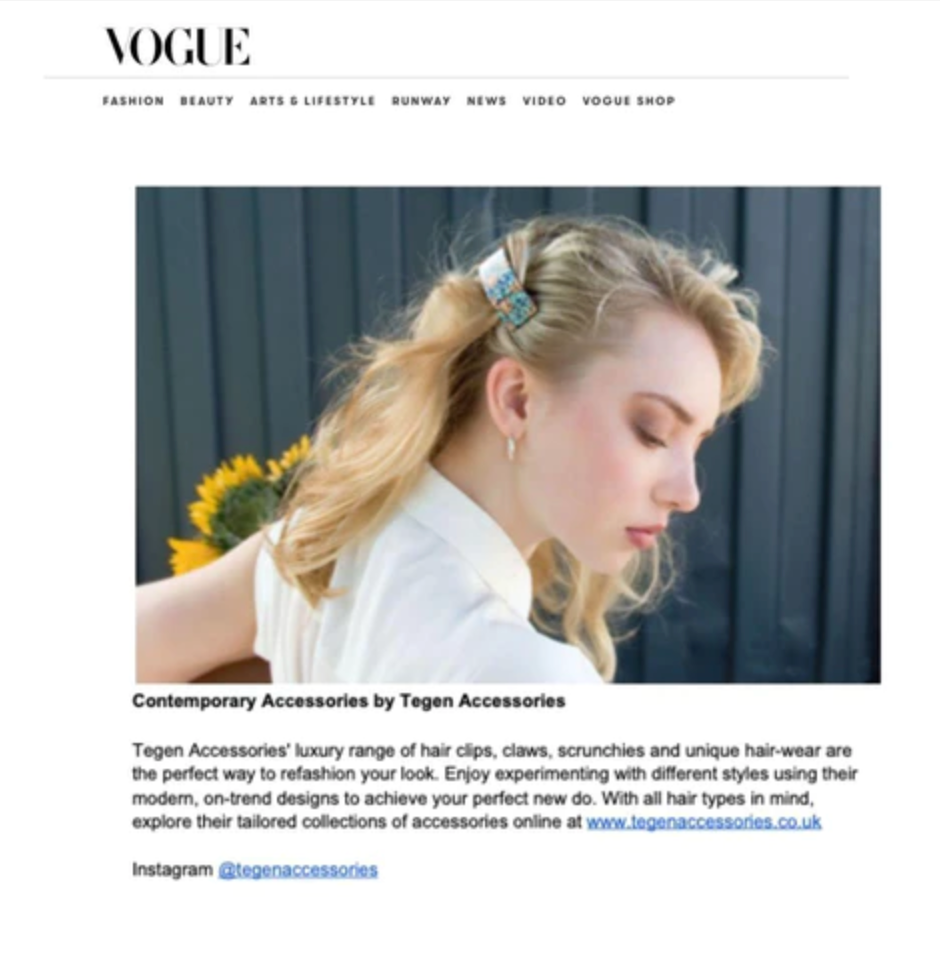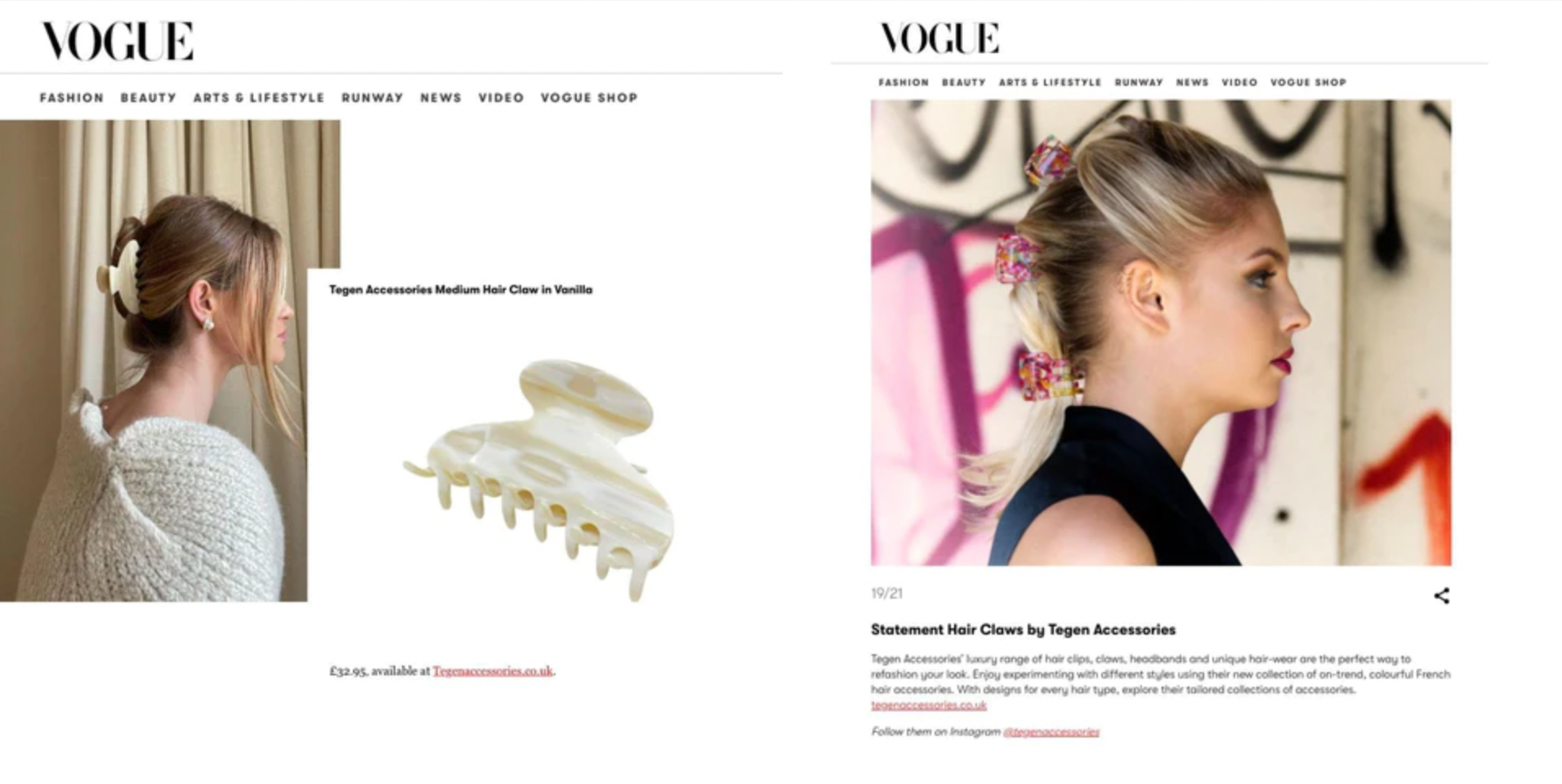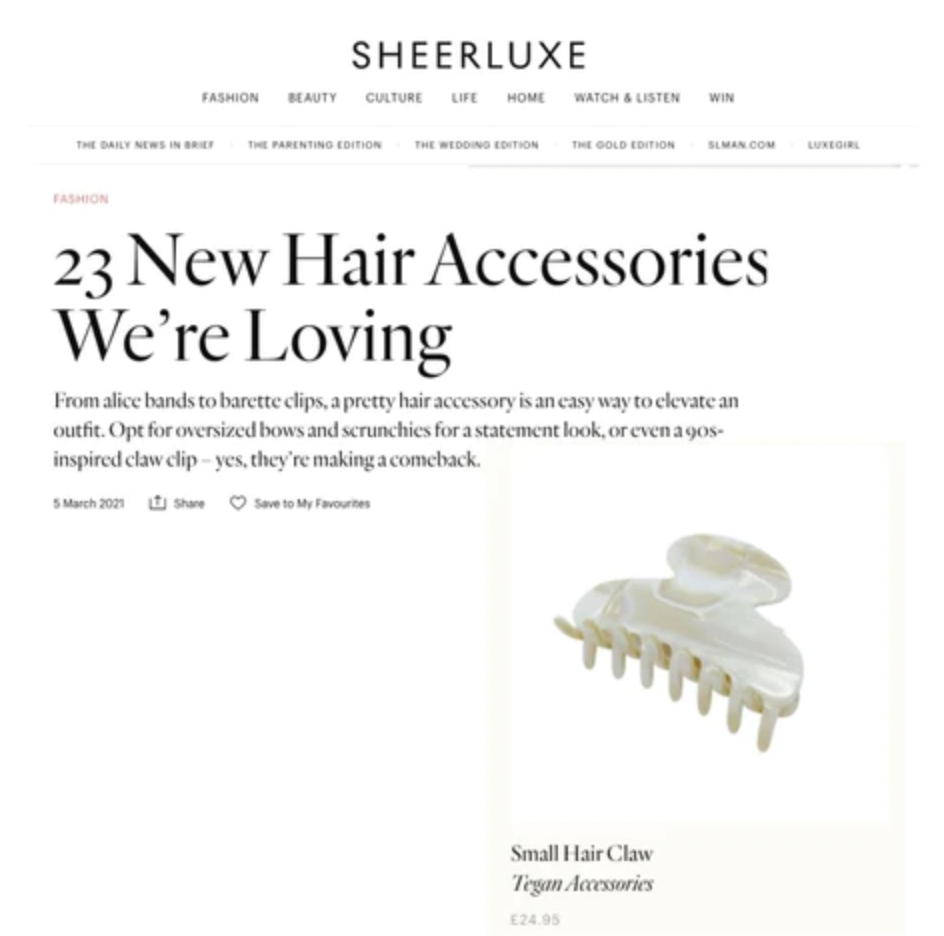 SHEER LUXE
From Alice bands to barrette clips, a pretty hair accessory is an easy way to elevate an outfit. Opt for oversized bows and scrunchies for a statement look, or even a 90s inspired claw clip - yes, they're making a comeback.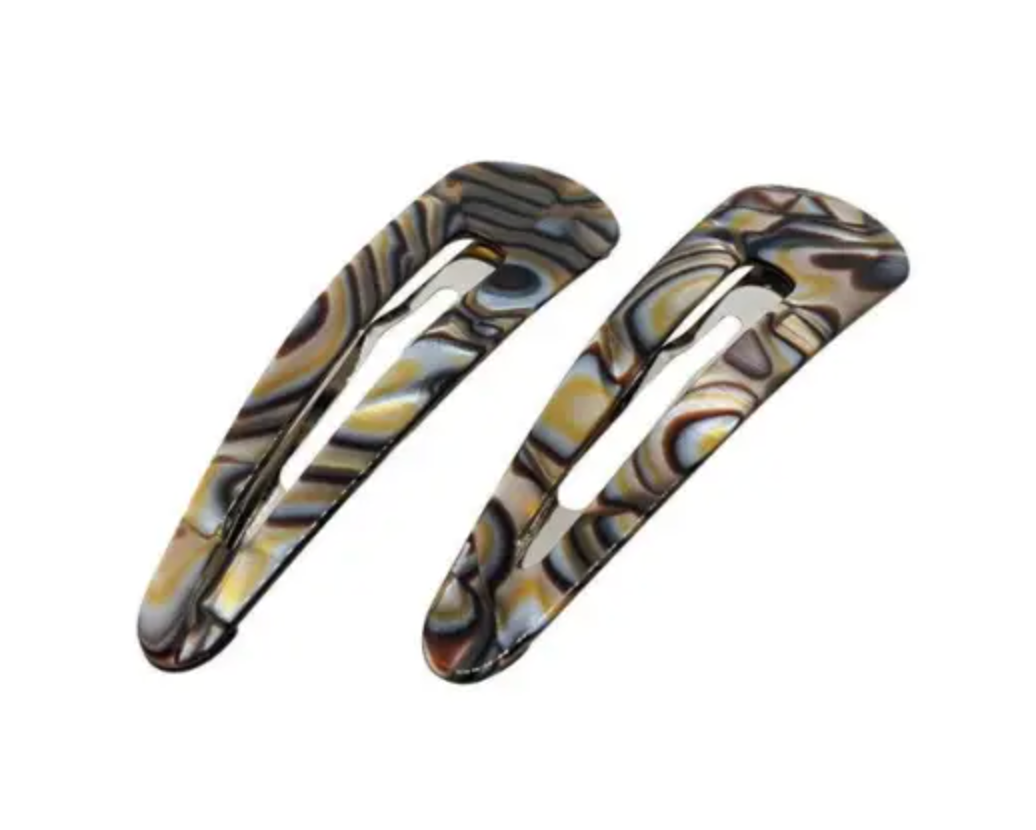 2x 7cm Snap Clips
Tegen Accessories is an accessories brand dedicated to creating biodegradable hair accessories for every hair type and texture. Thick hair to thin hair, long hair to short hair, Tegen Accessories has an option for your strands. We suggest starting with their Snap Clips because a sustainable option of this hair accessory is harder to come by than you'd think.