The Ooh La La! Collection
Your Accessory Will Be Made In France By Hand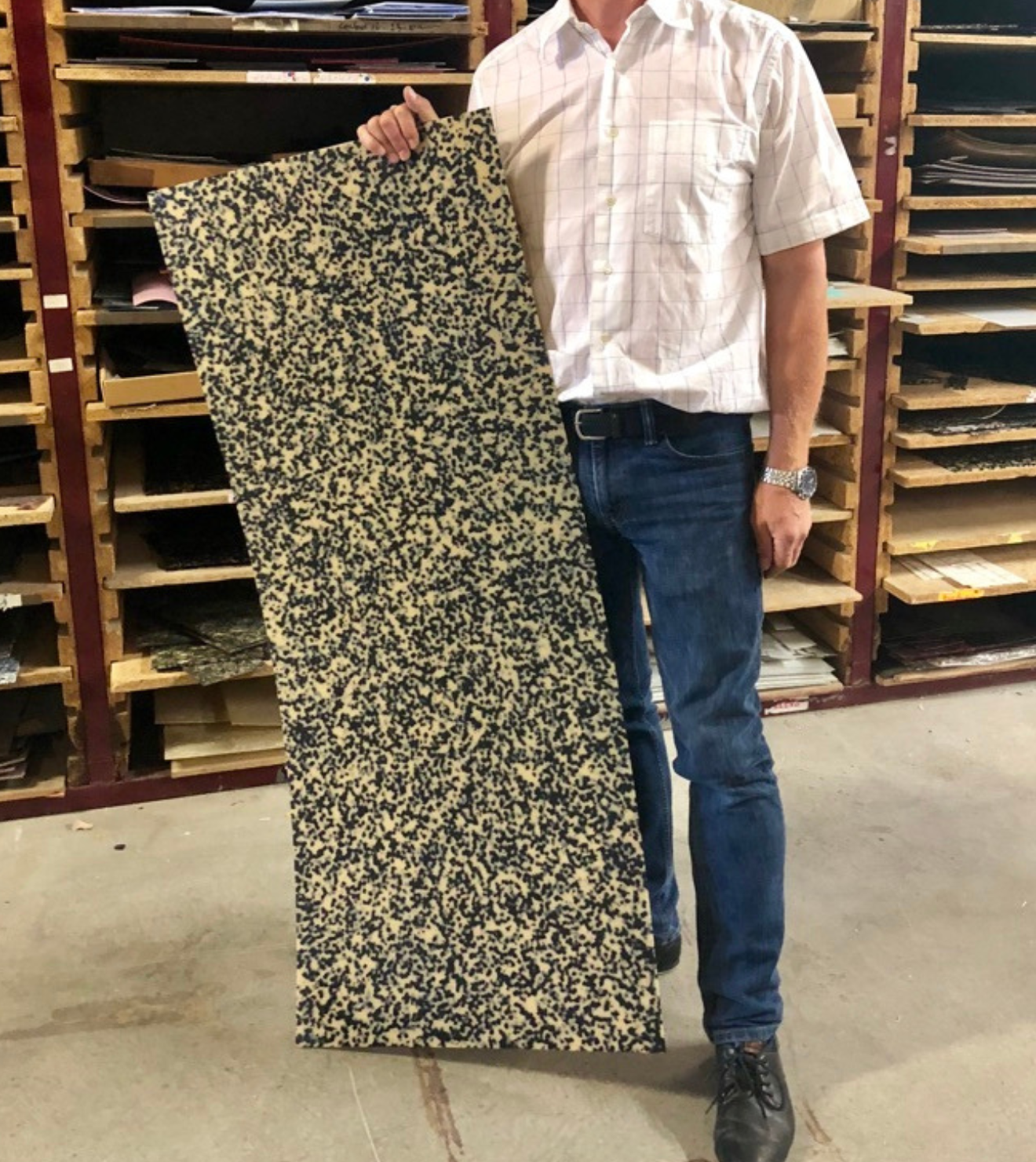 The Material Is Laser Cut
Our hair accessories are the best quality money can buy. We know that when you invest in an item you rely on daily to keep your hair in place, it needs to be secure and strong. The last thing anyone needs in a busy daily routine is to refix their hair. We have been working closely with our small family team in France for over 10 years to perfect our accessories, fitting them with the best quality clasps and ensuring the smoothest of edges to prevent damage to your hair. A good hair accessory protects your hair from damage and supports it for as long as required, and this is of the upmost importance to us here at Tegen Accessories.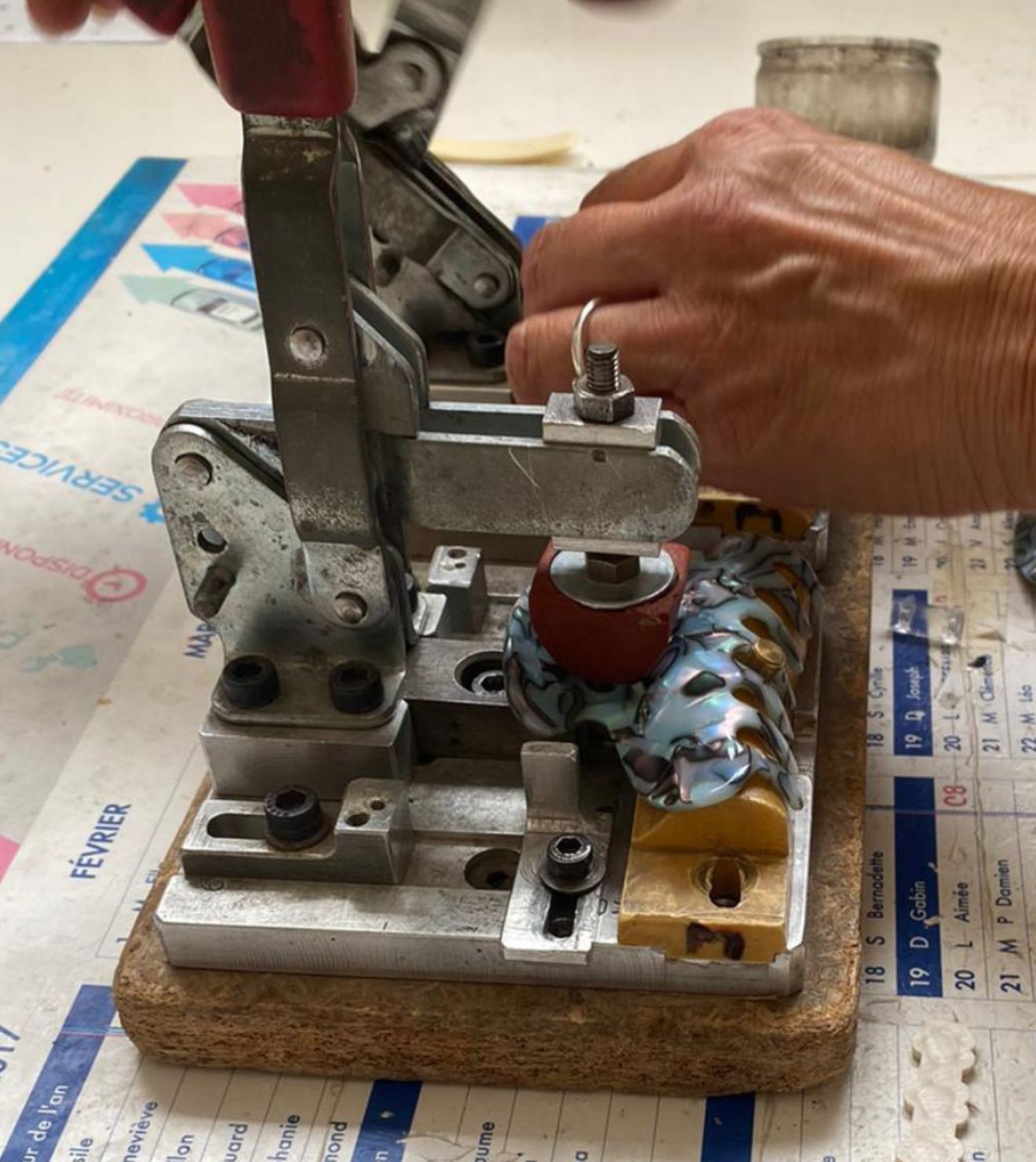 Your Accessory Is Carefully Moulded.
France is historically the birthplace of luxury. Some of the worlds biggest luxury fashion houses were born in France and continue to guide the fashion industry with craftsmenship that captures the world. France also has a history of making the best hair clips in the world going back to 1630 when the King of France named the town where our clips are made the exclusive supplier of hair clips to France. France is therefore known for making the best hair accessories in the world. This is why we chose to have our French Handmade Hair Accessories brought to life in France, bringing a touch of something special, valueable and unique into the lives of our customers.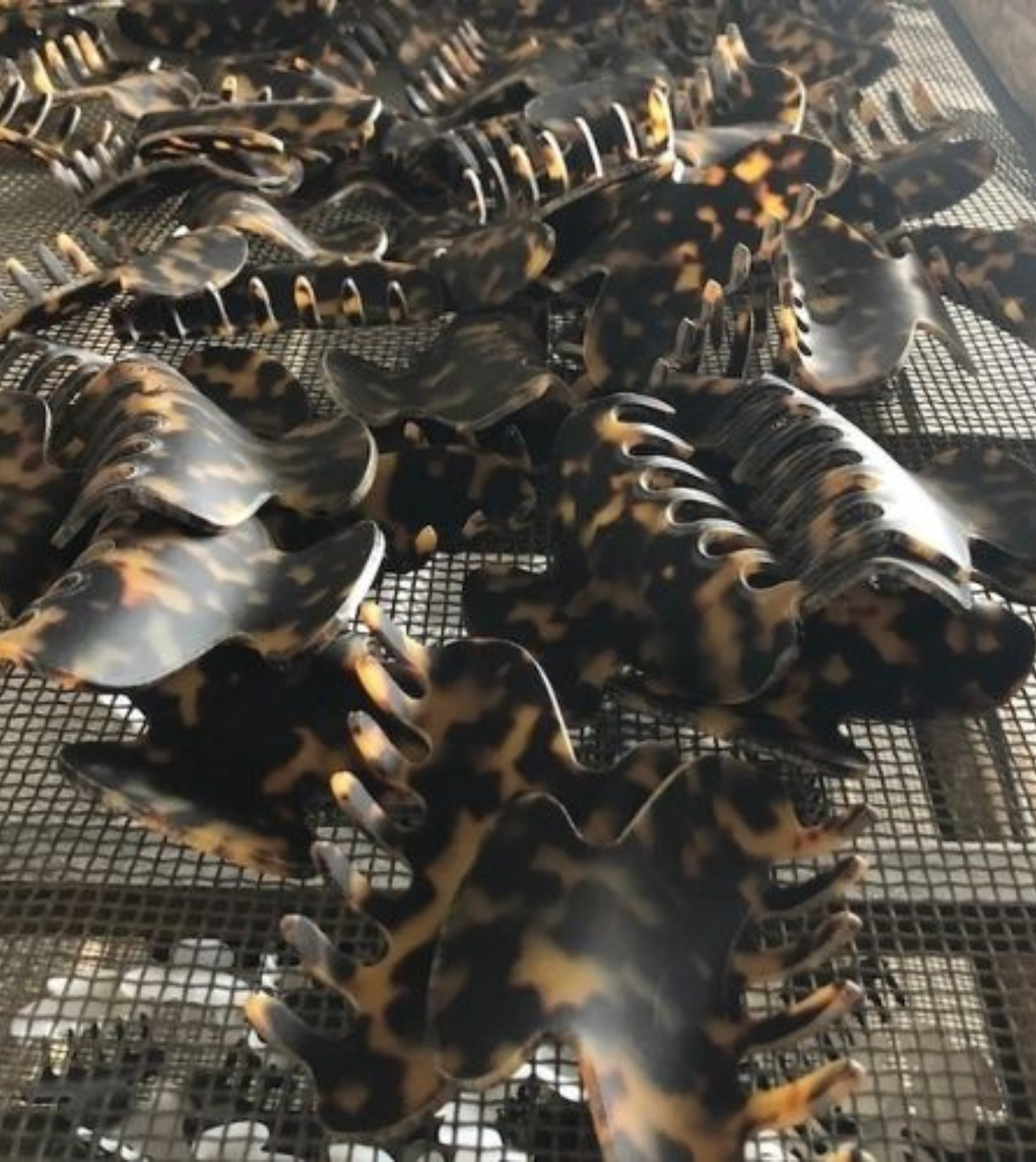 Hand Polished To Perfection.
We deliver the traditional signature French approach where quality comes first. Our Ooh La! La! Collection is hand crafted from biodegradable sheets of cellulose acetate and hand polished to ensure a luxurious shine and smooth edges. Cellulose acetate is made from plant fibres, primarily wood pulp. Our built to last accessories illustrate our slow fashion ethos. We encourage our customers to invest in our sustainable handmade accessories that come with a 1 year guarantee compared to cheaper alternatives as they are simply better for the planet and your hair. Any offcuts from the production of our Ooh La La! Handmade Accessories are ground down and turned into beads, that are then reused to create our injection moulded French Essentials Collection, reducing waste.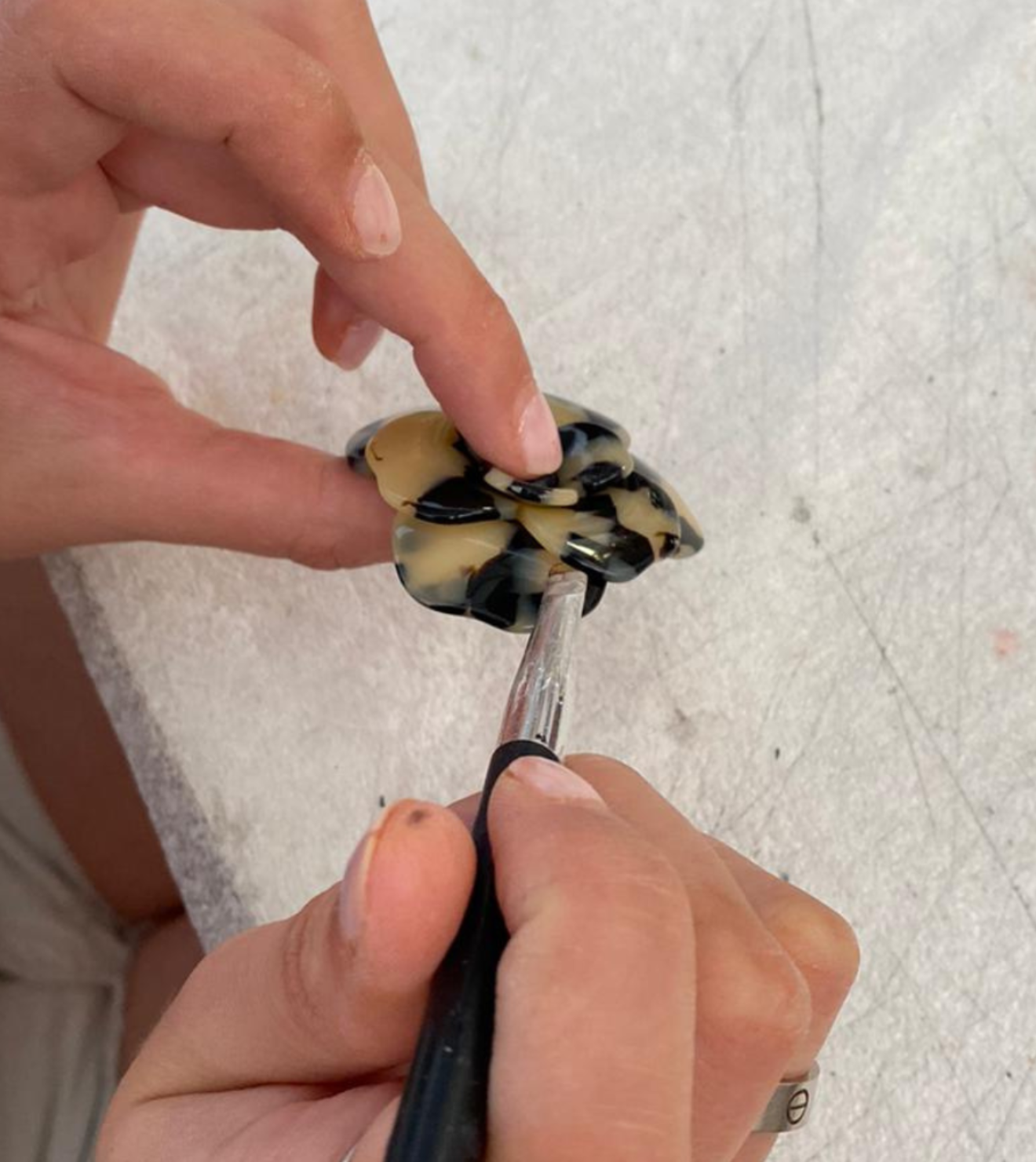 Completed With A Strong Spring Or Mechanism.
Our mission is to create luxurious hair solutions for all hair types. We create accessories that stand the test of time, both with their quality and style. We create classic colourways that compliment many hair colours and types, and also mini collections that respond to any trends that stand out to us and our customers throughout the seasons. Our handmade collection comes with a protective dust bag to ensure the longevity and protection of your carefully crafted accessory. We love watching our customers grow their collections and encourage them to send us photos of hairstyles they have achieved with them!
We are French Hair Accessory Specialists
Our Ooh La La! collection contains our premium range of handmade French accessories. These accessories are beautiful and built to last. Best of all, they won't slip out of your hair throughout the day! All our Ooh La La! hair clips are lovingly handmade in France by a family business that has been making luxury hair accessories since 1892. After going through a detailed ten-step process to create the accessories, each of our lovely hair claws, clips and barrettes are finished with a strong steel clasp. The end result is a beautifully smooth French clip which is kind to the hair, elegant and robust. Our high-quality hair accessories are guaranteed to outlast high-street clips ten times over and will always look beautiful. Want to know more? Find out more about the process that goes into making Ooh La La! luxury hair accessories. 
Sustainability is important to us, which is why all of our French Handmade hair accessories are made from an eco-resin cellulose acetate material which is biodegradable and plastic-free. Find out more about this material and its benefits here.
French accessories are the epitome of elegance and simplicity. French style is all about investing in core high-quality items that can be worn with anything. At Tegen Accessories, we love that ethos, and our handmade luxury French hair clips are sure to remain as staples in your wardrobe for years to come. We're so confident about that that we've created our 1-Year Quality Guarantee.
Are you looking for hair accessories to help you create French hairstyles? For French Twist Hair Accessories, our 12cm French Pleat Comb is perfect. If you're feeling unsure about how to perfect a french pleat hairstyle, then check out our simple tutorial. If you've been perfecting your plaits and are looking for French braid hair accessories, then you might want to check out our range of Elastics and Ponytailers. You could also accessories French braids with some of our Mini Square Hair Claws.
For an effortless and chic look, why not try one of our most loved Rectangle Cut Out Hair Claws? Our French Hair Combs are also great for creating an agelessly elegant style, as is a simple Barrette Clip– try them in Mini for smaller sections of hair!

Need some more inspiration? Just reach to our team of accessory experts here! We would be glad to help you find the perfect accessories and styles to suit your hair.