As we head into a New year, it's important to reflect on all of our achievements throughout the past 10 years as a small business. Tegen Accessories is the home of luxury eco-friendly hair accessories and for the past 10 years we have made it our mission to remain sustainable and to lead the way in providing high quality hair accessories for all of our lovely customers. 
Eco-friendly Hair Accessories
You may be familiar with hair ties, in fact you may use hair ties daily to style your hair. We've all had to use one at some point and we go through hundreds of them. What you may not realise is how damaging hair ties are for the environment. They are made from unsustainable, non-natural materials including polyester from petroleum and chemically dyed cotton. They can take up to 500 years to break down and yet some of them won't decompose at all. As we go into 2023, it is the perfect time to use more environmentally friendly products and to change up your lifestyle. One way to start is changing up your hair accessories.
We have the perfect selection of durable, chemical-free hair accessories!
We have been selling our French handmade collection since Tegen Accessories started, for the past 10 years, customer's have loved our collection of eco-friendly hair accessories that are kind to your hair and the environment. For the past 10 years there have been high street brands selling cheap, plastic and unsustainable hair clips that simply do not last. Within the hair accessory industry, there has been little change to improve sustainability. With this gap in the market, our French Handmade collection are an eco-friendly alternative to your plastic hair clips from chemists and high-street brands. We are proud to say that our French Handmade products are created from natural materials that will biodegrade, why not choose the sustainable option? 
Why Is Sustainability So Important?
High street brands have been selling cheap, unsustainable hair clips for decades. Hair clips which are impossible to recycle and decompose. It's time to realise that hair accessories don't have to be unsustainable, our French Handmade and French Essentials collections are both lovingly made sustainably. As the fear of climate change grows, for solutions we look at cars and recycling practices. However, have you ever thought about what hair clips your wearing? It really is as simple as that, opt for the handmade, biodegradable option. Wouldn't you rather invest in one sustainable, high quality hair clip that will last a lifetime? How many hair ties and clips have you been through from the high-street and where do they end up once they break? Invest in a long-term investment that will last and biodegrade at the end of their life.
In the last 10 years, Tegen Accessories has seen unsustainable plastic hair accessories drift in and out of fashion. We can proudly say that our products are sustainable and long lasting, as a team, sustainability is something incredibly important to us and we are constantly looking for ways we can improve. 
We have achieved so much in the past decade, from our much loved Boutique to the beginning of Tegen online, it has been an amazing journey! From features in Vogue and Cosmopolitan magazines to Red and Grazia magazines, it has been wonderful. We wouldn't be anywhere without our amazing, loyal customers so we wanted to thank you all so much for supporting a small, sustainable business. You can read more about our journey over the past ten years here.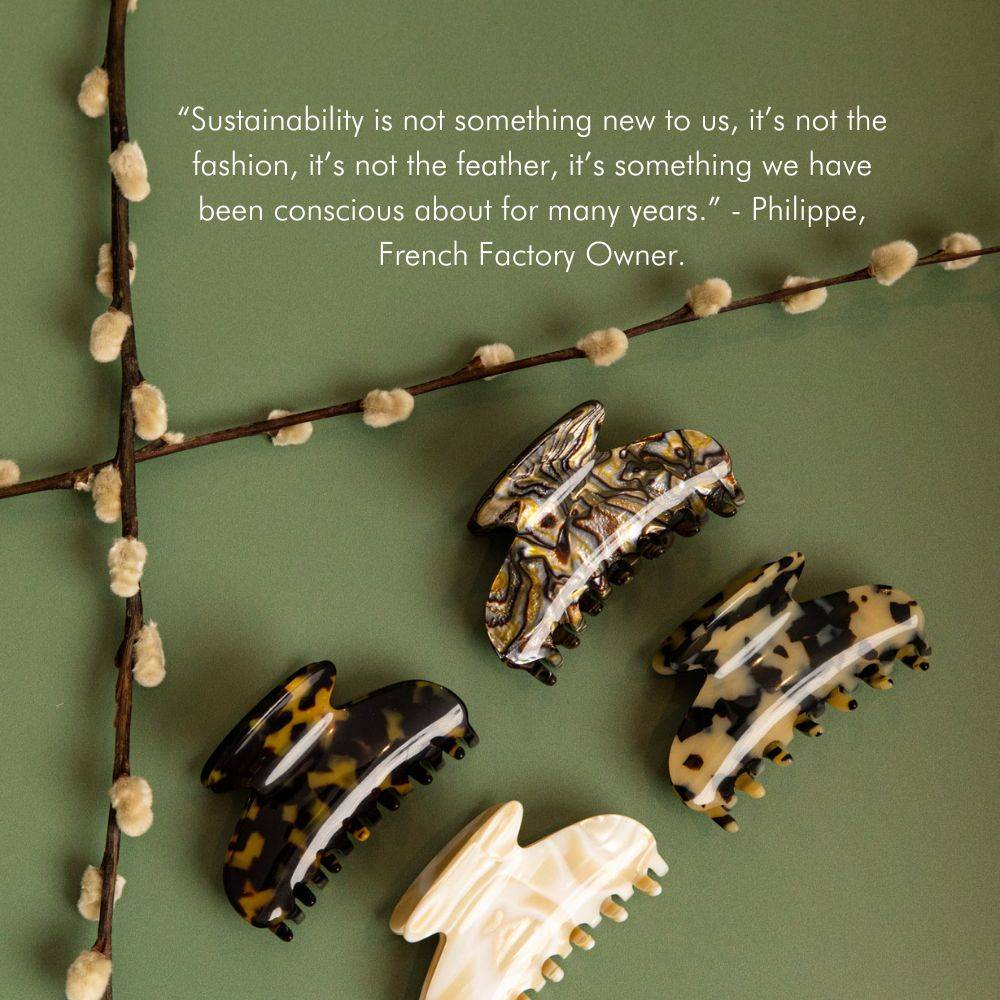 We love to hear your feedback, knowing we are making you happy is the reason we love what we do. But we will never stop looking for ways we can improve so if you have purchased with us before then a review would be hugely appreciated!
Thank you to all of our loyal customers over the last ten years, here's to 2023 and ten more years!!