These chic bangle bands are becoming increasingly popular and it's not hard to see why. These byEloise London's bangle bands are beautiful and fashionable hair bands with stylish charms that can grace your arm as a stylish bracelet or dress up that ponytail. You will always have a hair tie to hand, what a great idea!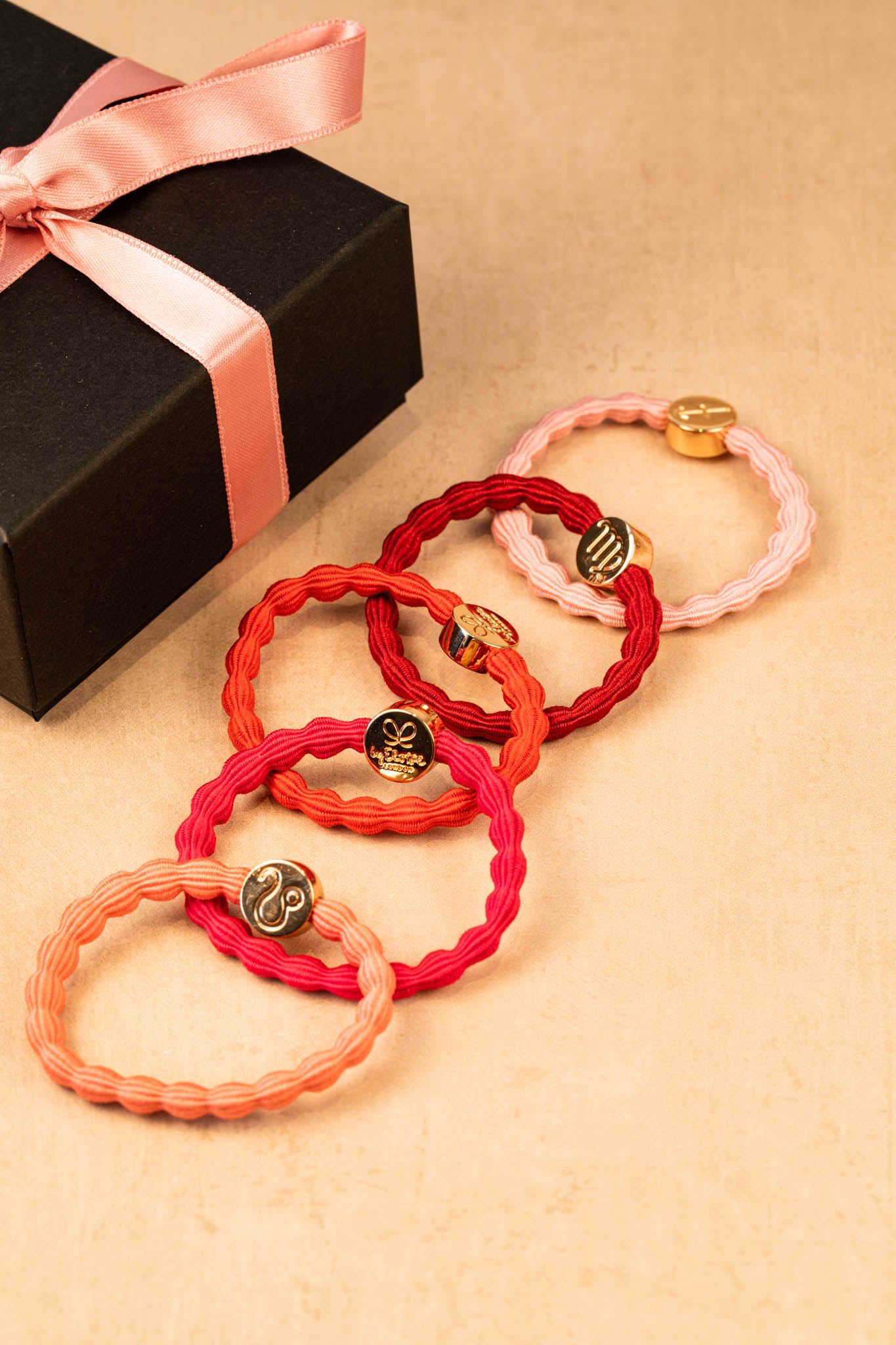 Do silk scrunchies damage hair?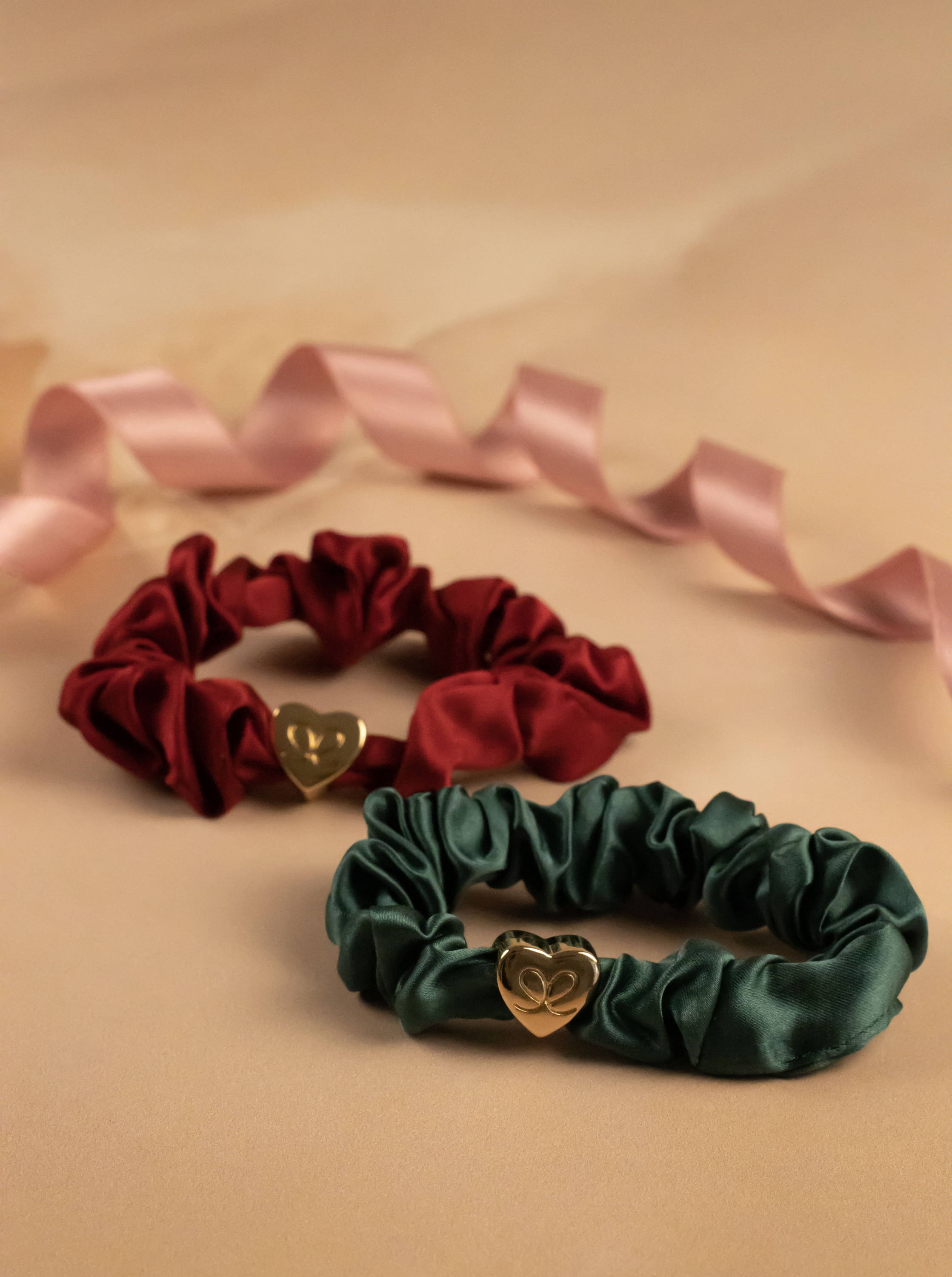 The benefits of wearing silk scrunchies are extensive. Silk is naturally smooth in texture, which prevents frizziness and reduces thinning, while preventing knotting, breakages and split ends. They are the perfect alternative to using flimsy, plastic hair ties which will cause damage to your hair. Whilst looking after your hair, these scrunchies are fun and funky. Handmade from the most luxurious satin and silk materials, our hair scrunchies define pure glamour.
What are the benefits of silk srunchies?
The fact that silk scrunchies are smooth and soft helps prevent creases in your hair. Silk scrunchies also won't cause friction or breakage like plastic elastic bands, they are more likely to hold your hair in place all day and night! Silk locks in hydration and encourages your hair's natural movement. If you suffer from dry strands or scalp irritation, silk will be the gift you wish you'd already given yourself.
Which Hair Ties Are Least Damaging?  
Scrunchies have a wide range of benefits, they have a layer of protection between your hair and the elastic. However, not all hairbands are damaging for your hair. Our ByEloise collection of bangle bands are perfected with care and can hold even the thickest of hair. When you think of elastic bands you think flimsy and damaging. Whereas with these beautiful bangle bands they don't lose their stretch or break, they are a long term investment and will not cause damage to your hair. They are thicker, stronger and longer-lasting than your standard hairband.
Bangle bands are not just hair ties, but look beautiful both in your hair and on your wrist.
Our ByEloise bangle bands are for everyone, from metallics and neon hairbands and starfish and bee charms, to luxurious silk scrunchies. Why not start your collection today?