The French Essentials Collection
Your Accessory Will Be Injection Moulded With Recycled Materials In France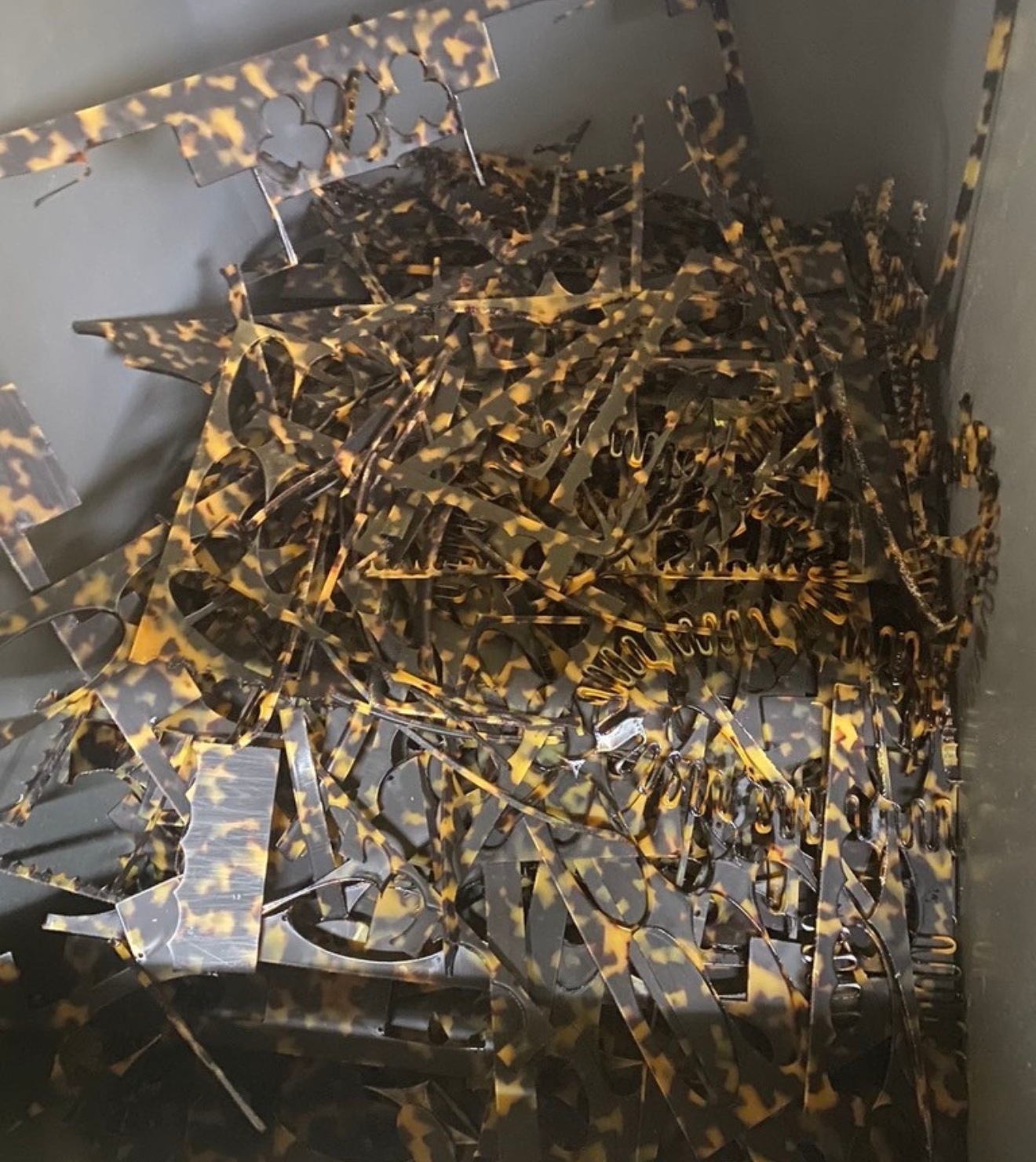 Cellulose Acetate Offcuts Are Collected And Re-used
Create sophisticated updos, chignons and French pleats with our Essentials range of traditional French hair accessories. These are formed in a mould rather than handmade like our luxury French clips and are made in France for an authentic, quality design and finish.The French Essentials Collection reuses materials from the handmade collection. Offcuts are collected and ground down so that they can be used again.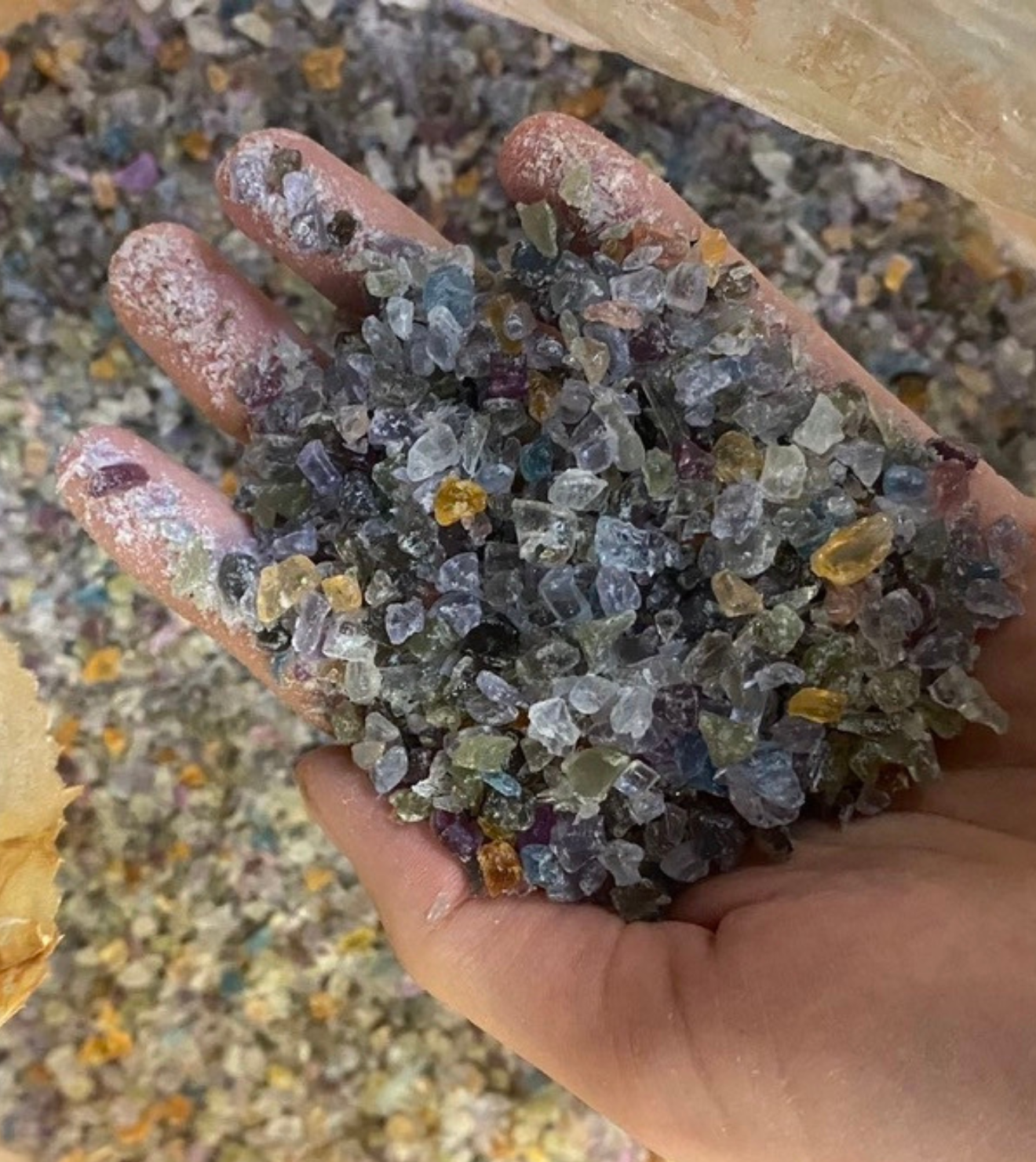 Acetate Blended Beads Are Made
Ground down materials including acetate and cellulose acetate are prepared to be turned into accessories. This collection is from our French manufacturer who has been making hair clips since 1892. All of our basic French barrettes, hair clips and hair claws feature strong steel clasps to keep your hairstyle secure all day, and our basic hair combs, hairpins and hair grips come in a range of sizes to suit every hair type from very fine to very thick!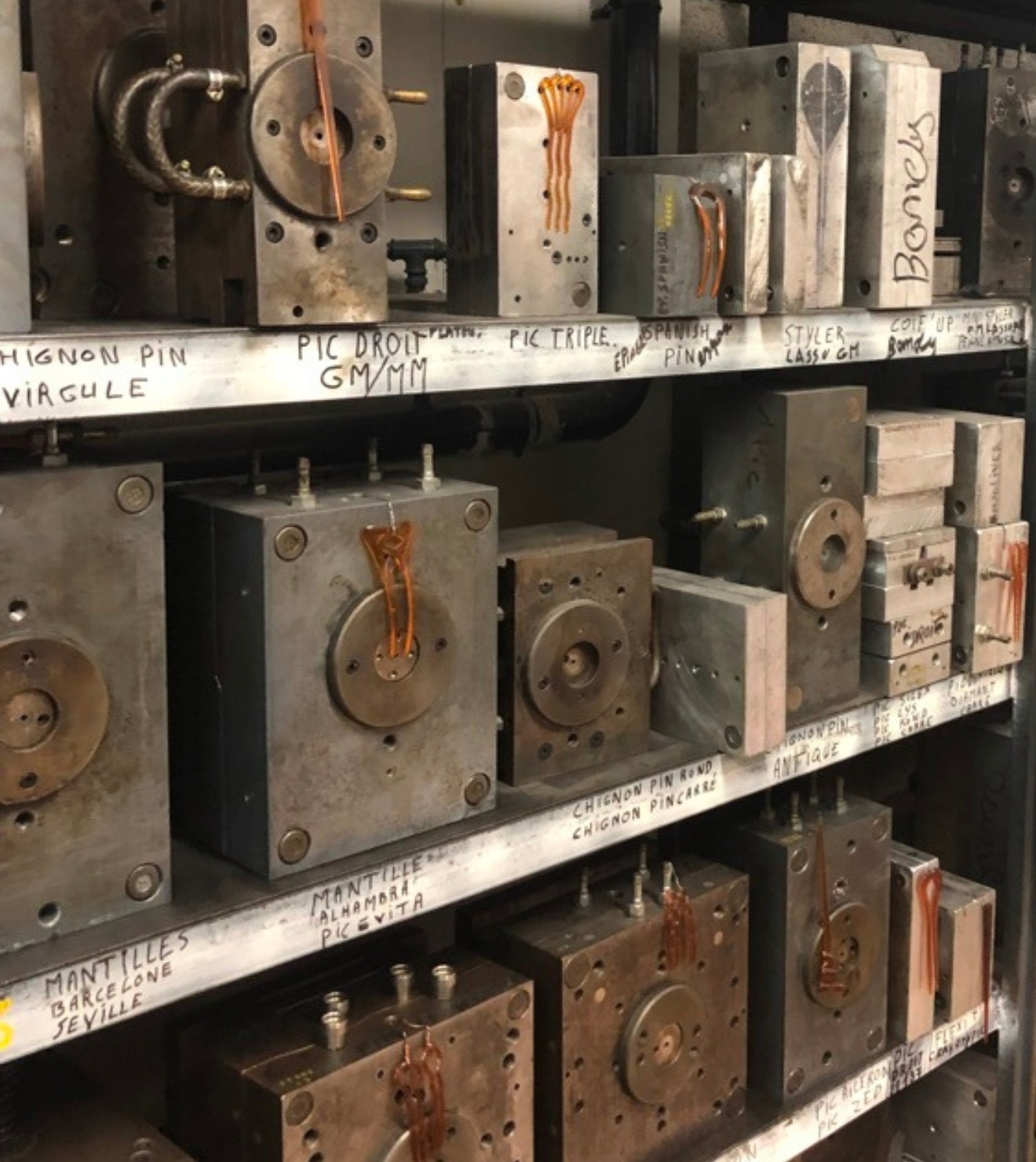 Accessory Mould Is Selected
These timeless designs are created by moulds that are selected and installed in the machine, ready to be injected with a strong acetate blend material that is lightweight and kind to hair. These robust accessories are simple and elegant, and best of all, they will not slip out of your hair throughout the day.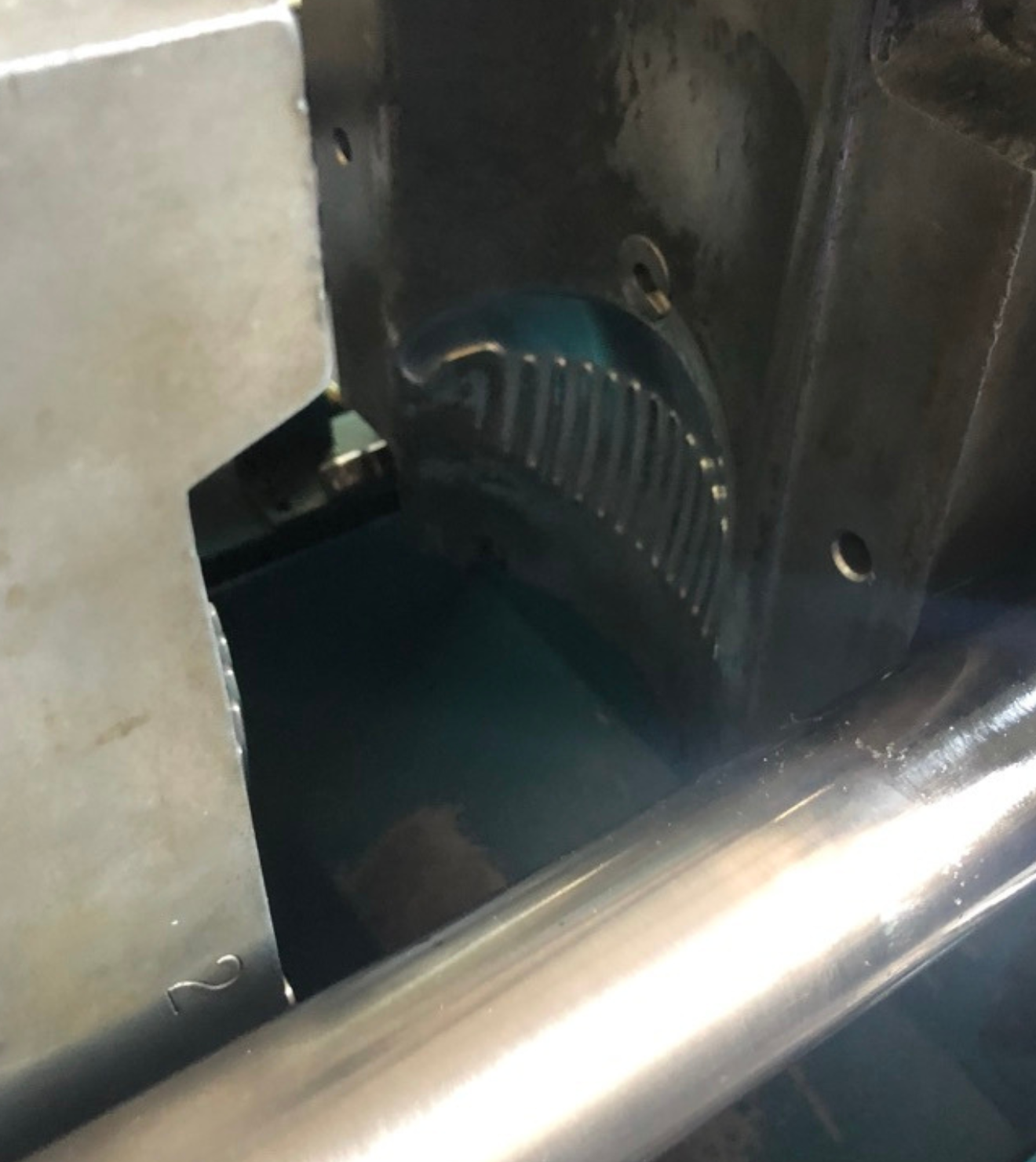 Accessory Is Moulded
Here is a mould for the Large Curved French Pleat Comb. As you can see, this process is not quick or easy, but the accessories they create are simple to use and will last you a lifetime. Explore our fabulous collection and pick out your favourite French hair accessories.