Joining our rewards program is simple. All you'll need to do is set up an account with us and you will start earning points automatically when you order. Your account is attached to your email so make sure you are using the correct one! You can also join the rewards program from the tab at the top of our website which will lead you to create an account or login.
If you already have an account with us, there is nothing more you need to do! You may have even earned some points already if you have ordered through your account. To access your account, click 'Login' in the top right-hand corner of the website.
The main way you will earn points is when you place an order. You will earn 5 points for every £1 you spend, and 100 points equals £1 for you to spend on our website. You can view your points balance at the top of the rewards program tab.
You can also earn 50 points by following us on Twitter or Instagram and liking us on facebook! To do this, click on 'Ways to earn' in the rewards program tab and then like and follow us through the program.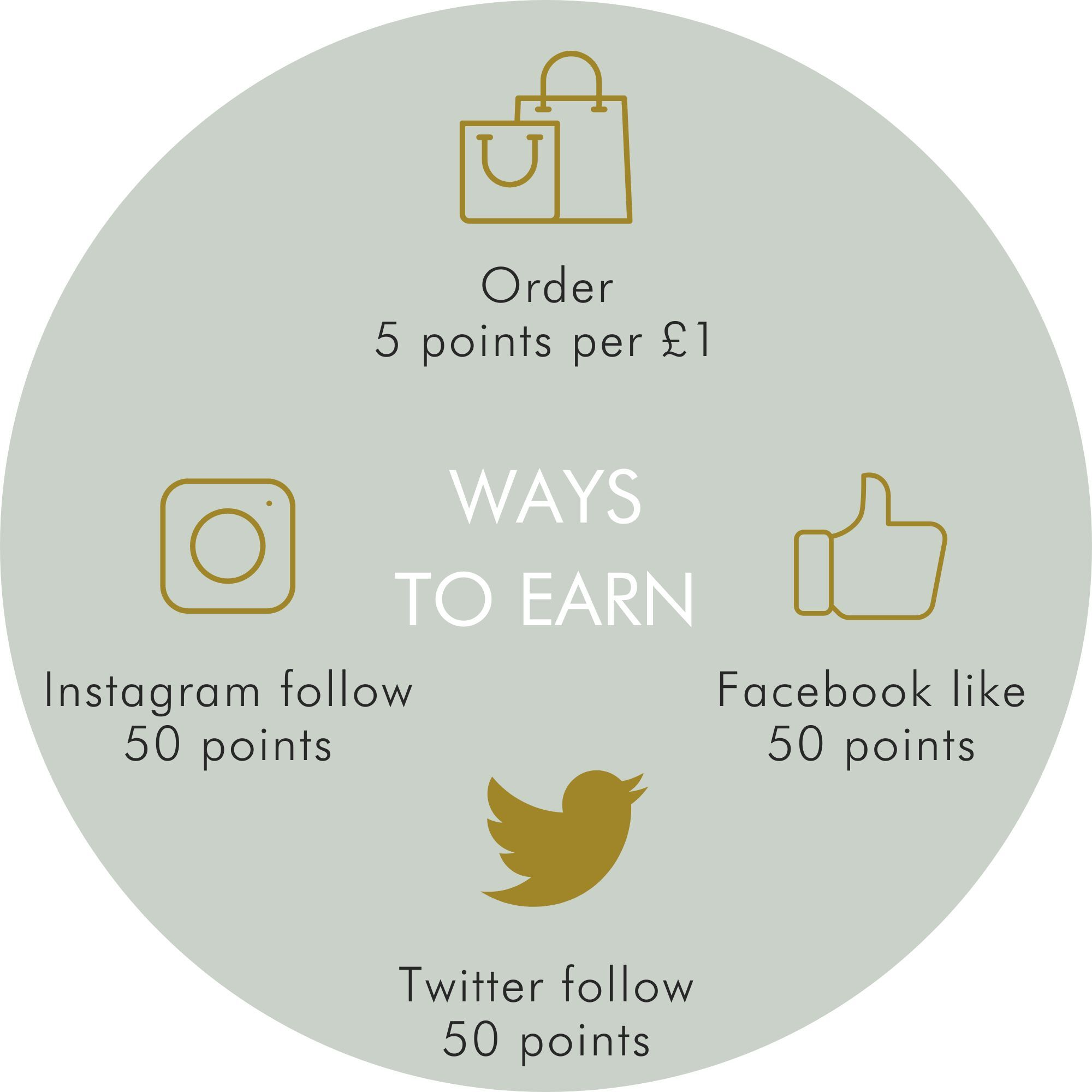 In the loyalty program tab, click 'Ways to redeem'. You will then be invited to generate a discount code, where 100 Tegen loyalty points equals £1 to spend. Click 'Redeem' and you will be taken to a slider tool where you can generate a code for the amount of points you would like to redeem.
Please note, only one discount code can be applied to each order so be sure to choose the correct amount using the slider.
Once you have chosen your amount, click 'Redeem' and your discount code will be generated. If you would like to spend it straight away, click 'Apply code' and it will automatically show up in your basket at the checkout. You can also copy and paste the code into the 'Discount code' box at the checkout by clicking the square next to the link.

All of your unused discount codes will be stored in your account and can be used whenever you wish. To find them, go to the rewards program tab and click 'Your rewards'. Here you will find a list of your available discount codes which you can apply to your order by clicking 'Apply code' or copy and pasting into the discount code box at the checkout.

Referring your friends and family is another great way to earn rewards. When you refer a friend, this February you will both receive a £10 off voucher to use on our website. Their's will be issued through the URL you send to them, and when they use their code you will receive a voucher in return.
To refer a friend, go to the rewards program tab and scroll down to the 'refer a friend' section. Copy the URL by clicking the square next to the link, and send it to as many friends and family as you like. There is also an option to send it via email, Facebook or Twitter.
There is no limit to the number of people that can use your refer a friend URL and you will earn a £10 voucher for every person who purchases through your link.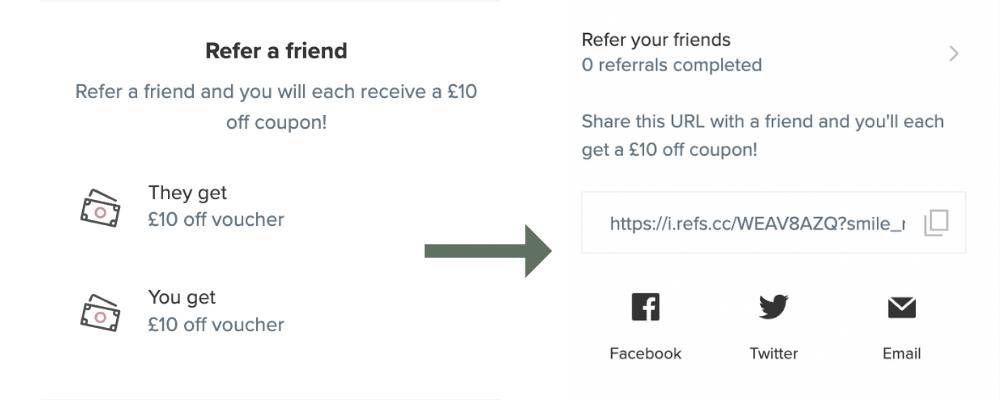 Now that you know all about our rewards program, you are ready to start earning points and rewards, so be sure to sign up for an account today. The more you spend, the more points you will earn!
If you have any questions about our rewards program, or would like personalised recommendations or advice about any of our products, please don't hesitate to contact us.