Now that Autumn has creeped round again, this is the perfect opportunity to change up your hairstyles and here at Tegen Accessories we have predicted the biggest hair trends of Autumn 2022.
Headbands have always been a statement piece which have stayed in fashion for years. Ranging from padded headbands to delicate crystal headbands, there is no shock that headbands are back in for Autumn. However, this Autumn floral headbands have made the spotlight.
Fabric headbands are so effortless, I mean is there a hair accessory easier than headbands? Although they may take minimal effort, they can be the main feature to a look. Taking your outfit from a 5 to a 10 in seconds! Actress, Ashley Park was spotted wearing a virbant floral headband during New York fashion week this year. With these floral headbands you can definitely achieve the effortless but stylish look this Autumn.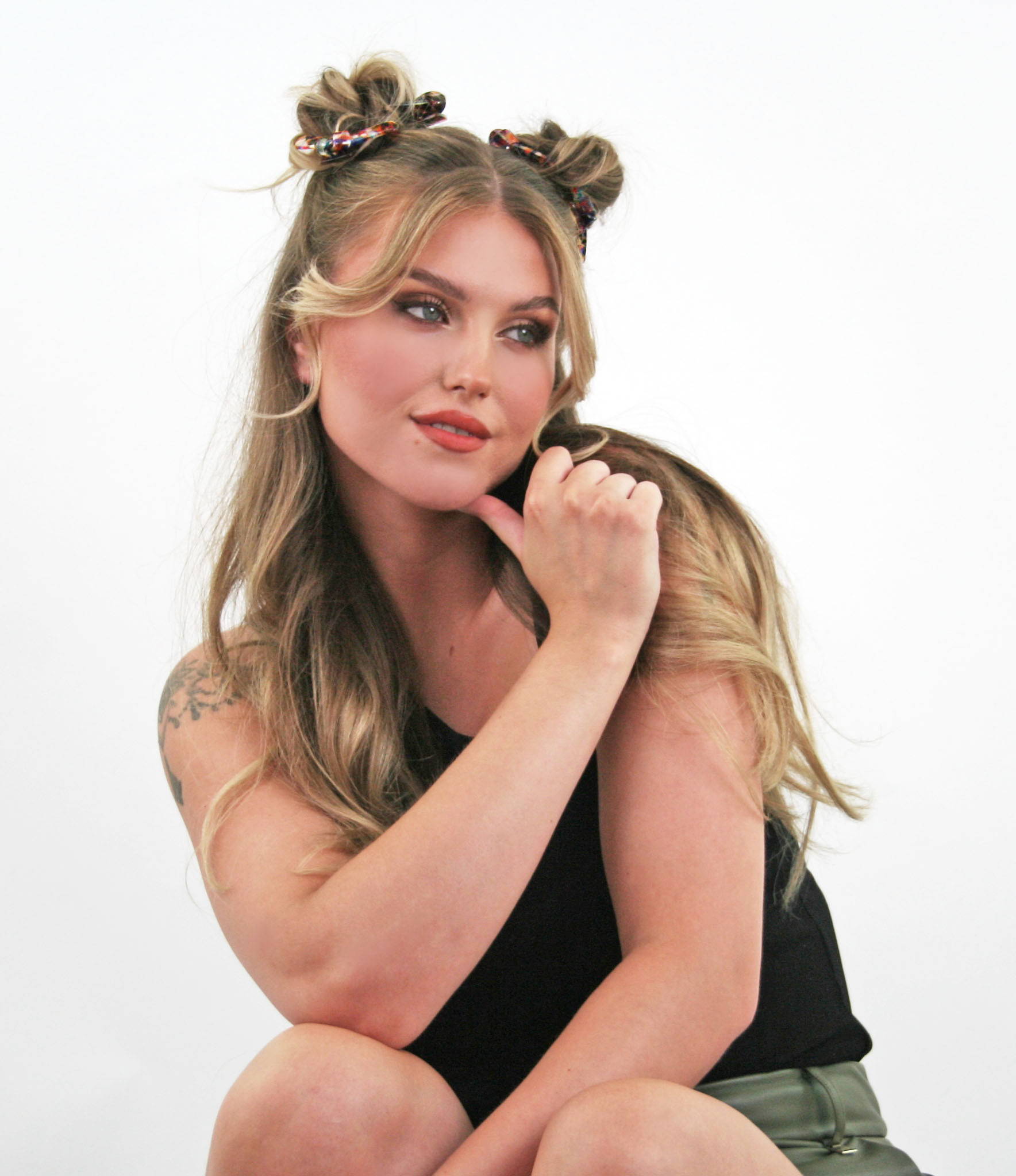 Simple and chic. Hair pins can make any hairstyle look that extra bit put together when in reality they can take seconds. If you have long hair, this twisted up-do is ideal for you this Autumn.
People can often be dubious whether hair pins actually work. They may seem a little bit daunting but once you get the hang of them they are super easy!
3. Messy Bun For Long hair
You cannot go wrong with messy buns, a timeless hairstyle. There are so many ways to create buns, from chignon pins to french pleats to your standard hair elastic. Messy buns can be taken from daytime to night, dressed up or down. They really do work for everyone. And once again they are in trend for this Autumn.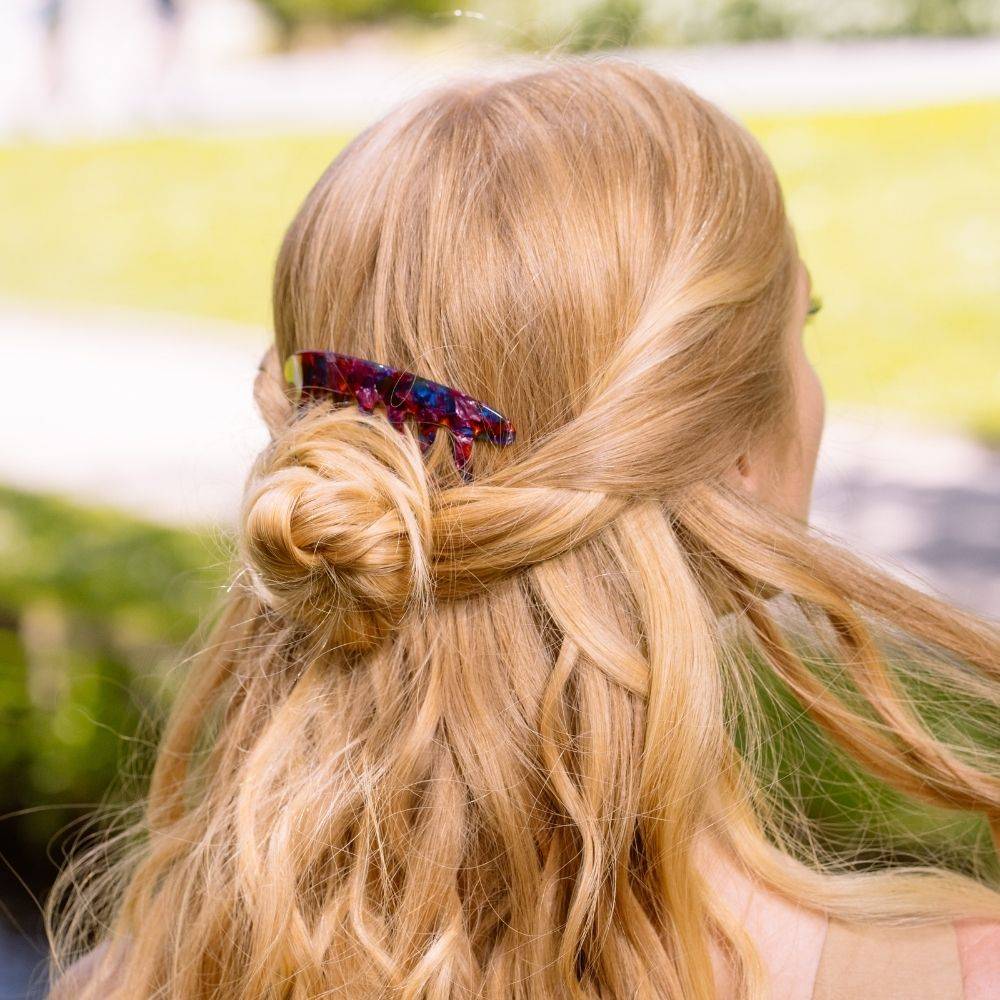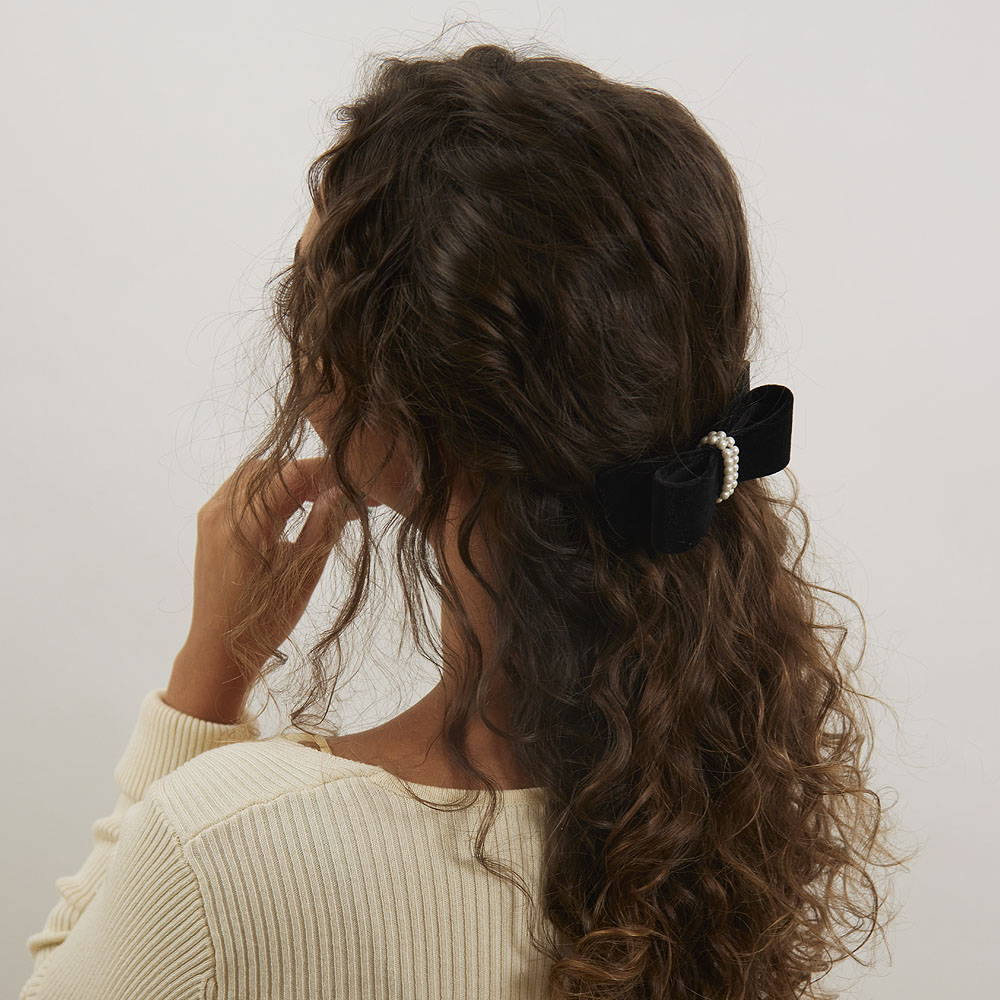 Autumn 2022 hair trends are all about getting as much style as you can with little effort. This Velvet Bow Barrette is effortless to wear but adds a touch of elegance and can really elevant an outfit.
Let's talk about ponytails for a minute. Sleek ponytails will always be in style and this year is no different. They are so effortless and versatile, it looks just as stunning on day-one hair day as it does on day-four hair day. Everyone has been loving a slick back ponytail for this exact reason.
Matte hair clips have become increasingly popular and we are here for it. They are the perfect way to add abit of fun to your outfit. Hair claws are timeless, they are always in style. But why the matte hair claws this Autumn? Apart from their visual appeal matte hair claws are less likely to slip out of the hair and provide more of a grip. Not to mention, here at Tegen Accessories we have launched our new pantone colours for Autumn in our À La Mode collection of matte hair accessories.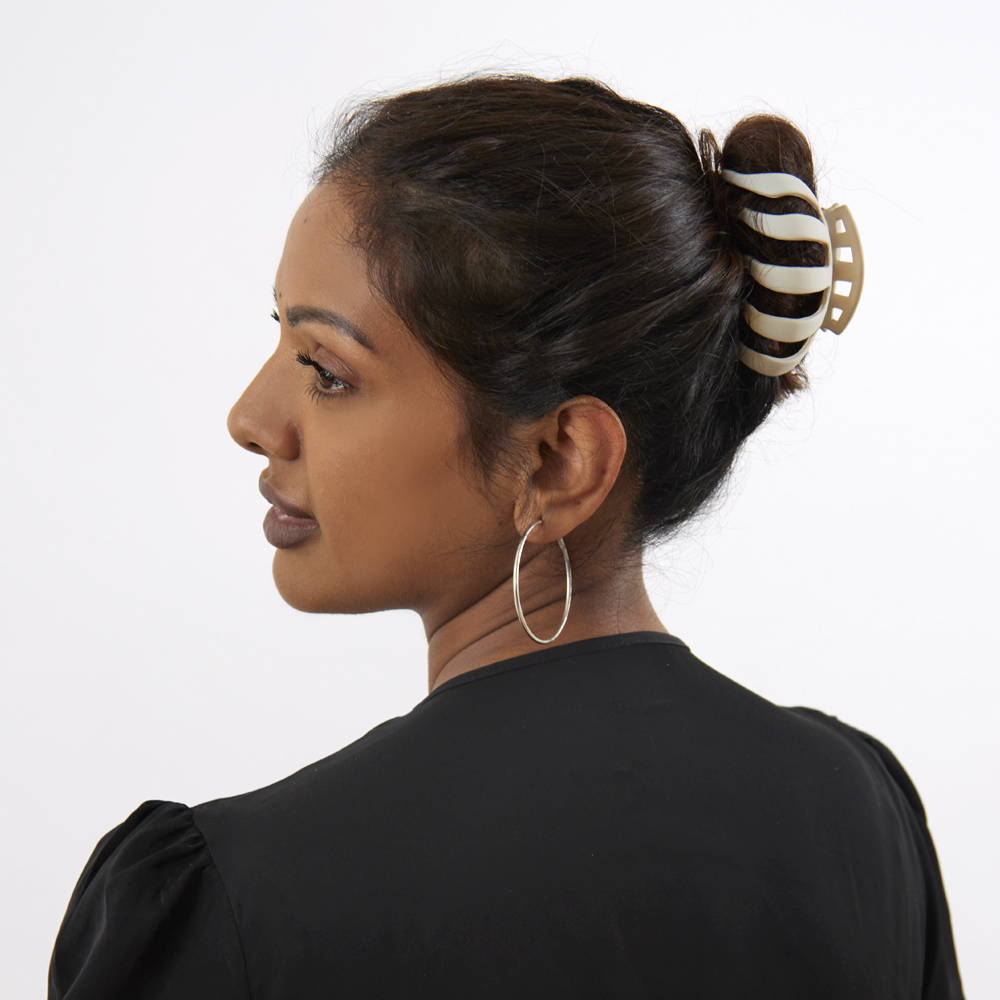 Autumn is all about changing up your style. There is so much fun in changing up your hairstyles to fit different seasons and trends! Don't forget if you have any questions about these hairstyles then please contact us.