New Colour Launch: Confetti Camo & Malachite Magic
Introducing our two brand new colourways added to our signature French Handmade collection for AW22! Available in 15 best-selling clip styles from Claw Clips to barrettes and headbands to Snap Clips! Something super exciting about these new colourways is that these materials were made exclusively for us, you will not find these colours anywhere else. This is the first time this has happened to us at Tegen Accessories, so this is a big deal!
We would like to take you all with us on the journey of creating these unique colours and the inspiration behind them.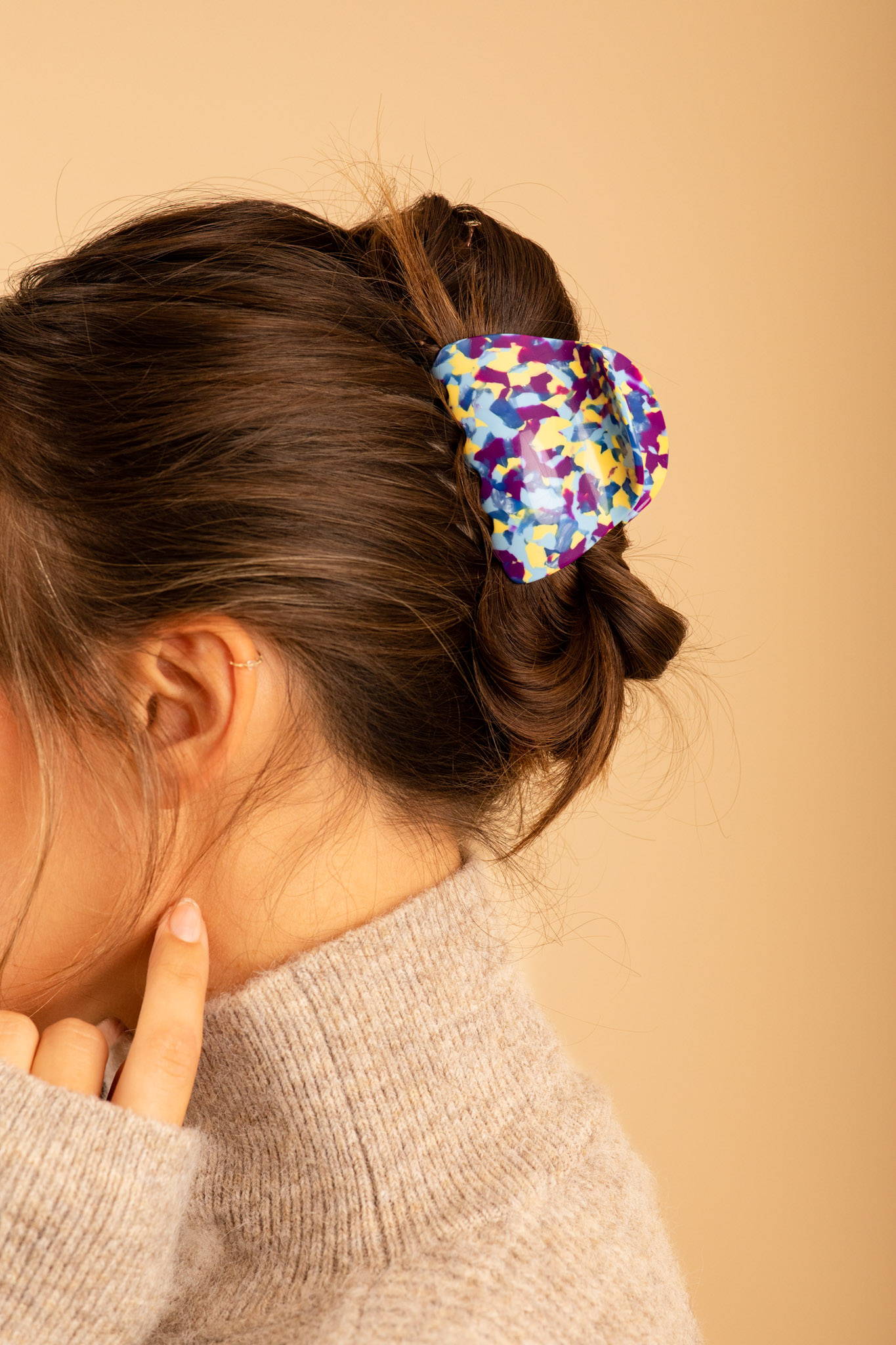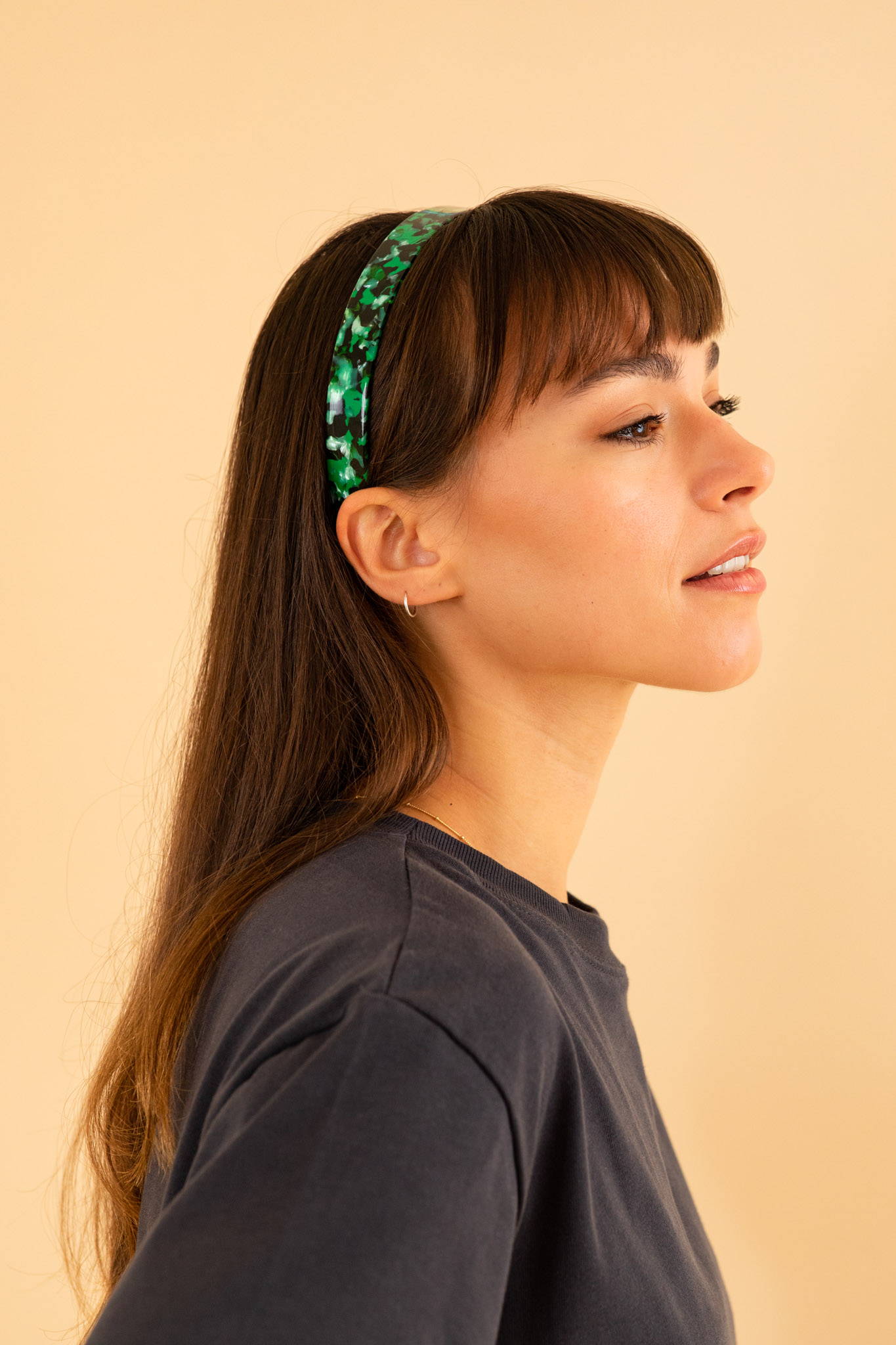 For our exclusive Autumn and Winter 2022 colourway collection, we firstly brainstormed and researched the best colours and tones that are trending for this Autumn and Winter. Our aim was to create two very different colourways so there is something for everyone and to expand beyond our popular staple colourways. We wanted to create a collection full of fun, hopeful, and happy colours to brighten up your winter months. It is no secret that green has been one of the colours of 2022 so having one green colourway was a must! Purple and yellow are both top trending colours for Autumn and Winter 2022. Yellow matches the intensity of purple, they are both shades that work well together and are associated with luxury.  
The next step is the fun part, creating moodboards! As a team of imaginary, creative women this is always our favourite part. As a team we thought about trending colours for this Autumn and Winter and took some inspiration from London fashion week and colours we are missing from our other colourways.
We then sent our mood-boards to our lovely, trusted French manufacturer at his family-run factory in the heart of France.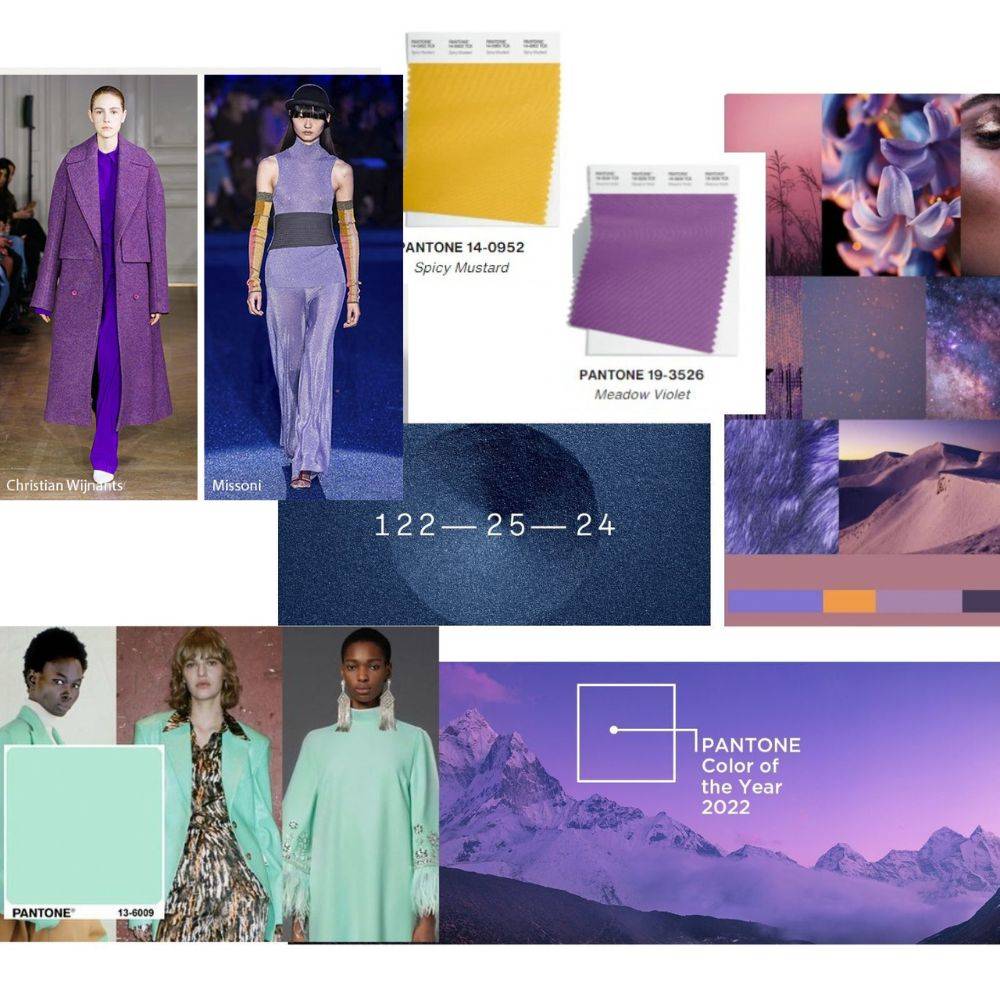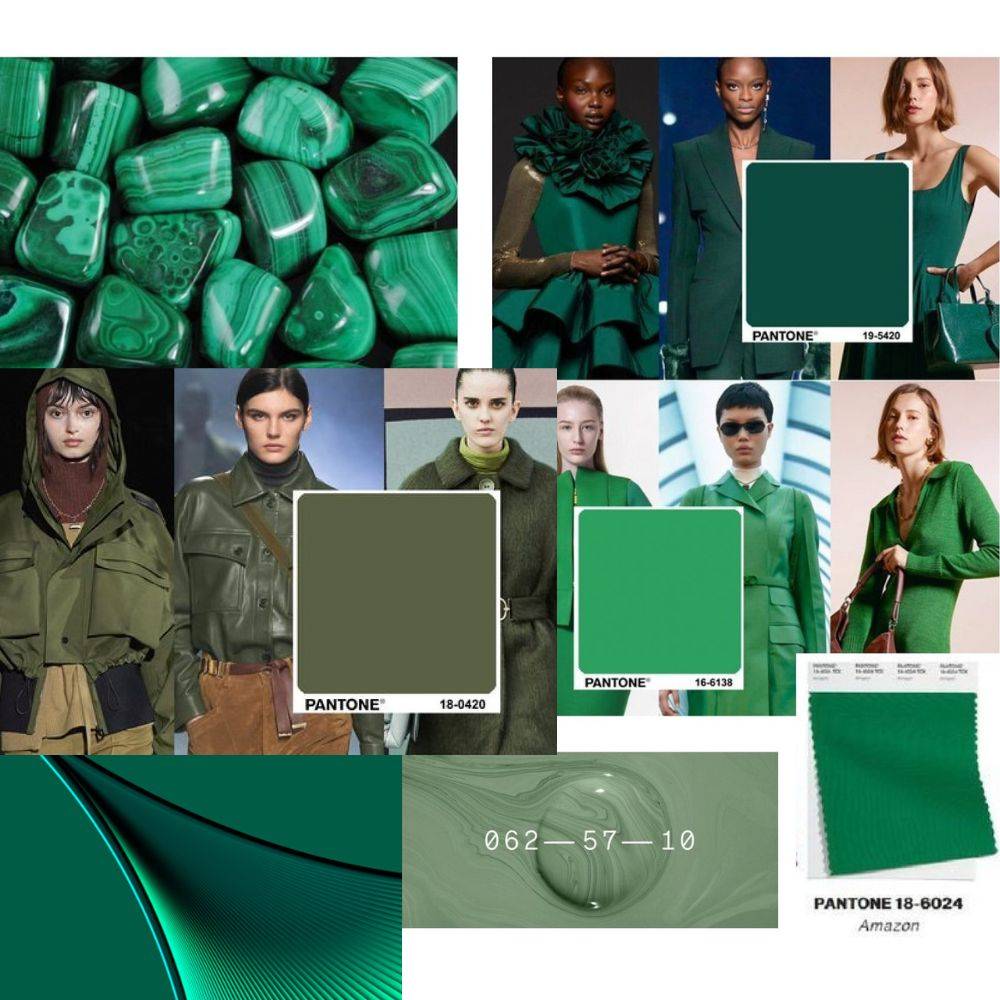 The French team then bring our vision to life and work their magic! Each of these accessories are handcrafted in a minimum waste environment, by the same team of experts who create all of our Ooh La La! range. Biodegradable cellulose acetate is hand cut and polished, then fitted with the finest steel springs and clasps to ensure the ultimate hold in your hair. To learn more in detail about creating our French Handmade Collection from start to finish please read here: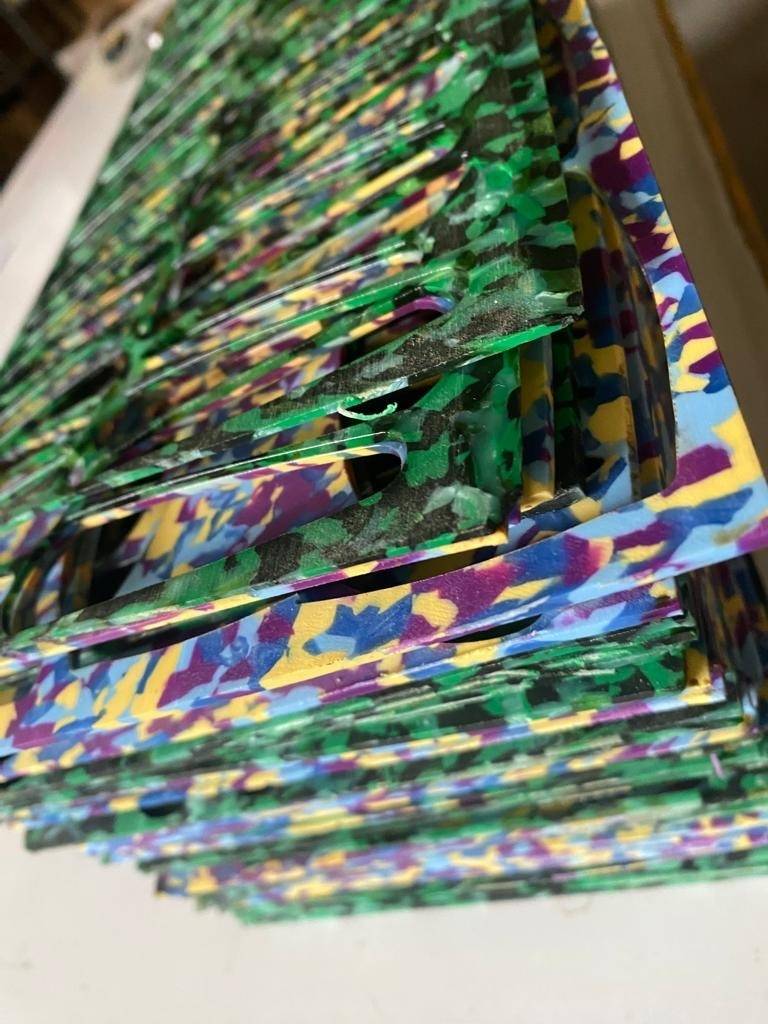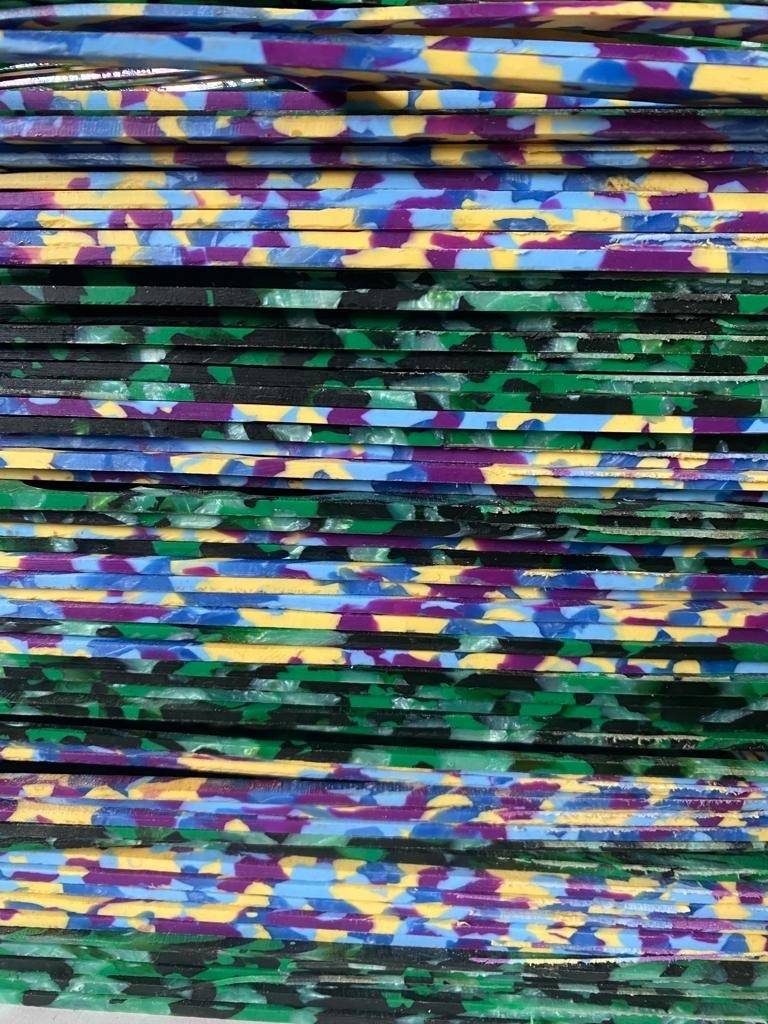 Why Malachite Magic & Confetti Camo?
We thought it would be a great idea to interact with our lovely Instagram followers and ask them to decide on our colourway names! It was very difficult choosing as there were so many beautiful names suggested but we decided on Malachite Magic and Conffetti Camo. Transform your hair with our transformational stone, Malachite. Malachite is used as a protective gem and is known for its transformational powers by absorbing negative energies. Confetti Camo is our remedy to the winter blues! Inspired by Pantone's colour of the year 'Very Peri', calming yellows, and the blue skies of Spring, Confetti Camo has us looking forward to the brighter days ahead. This playful pattern is perfect for those who aren't afraid to make a splash.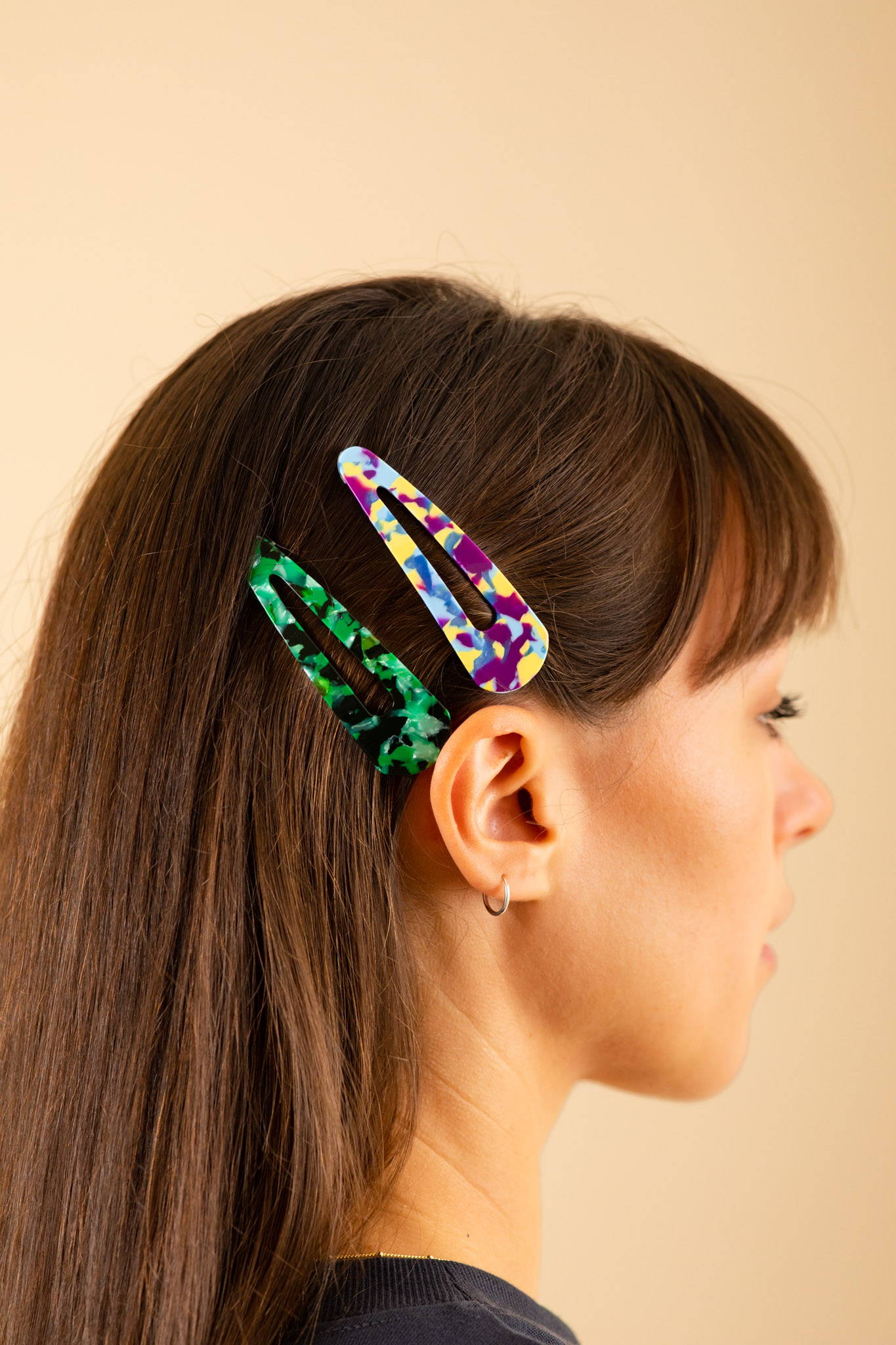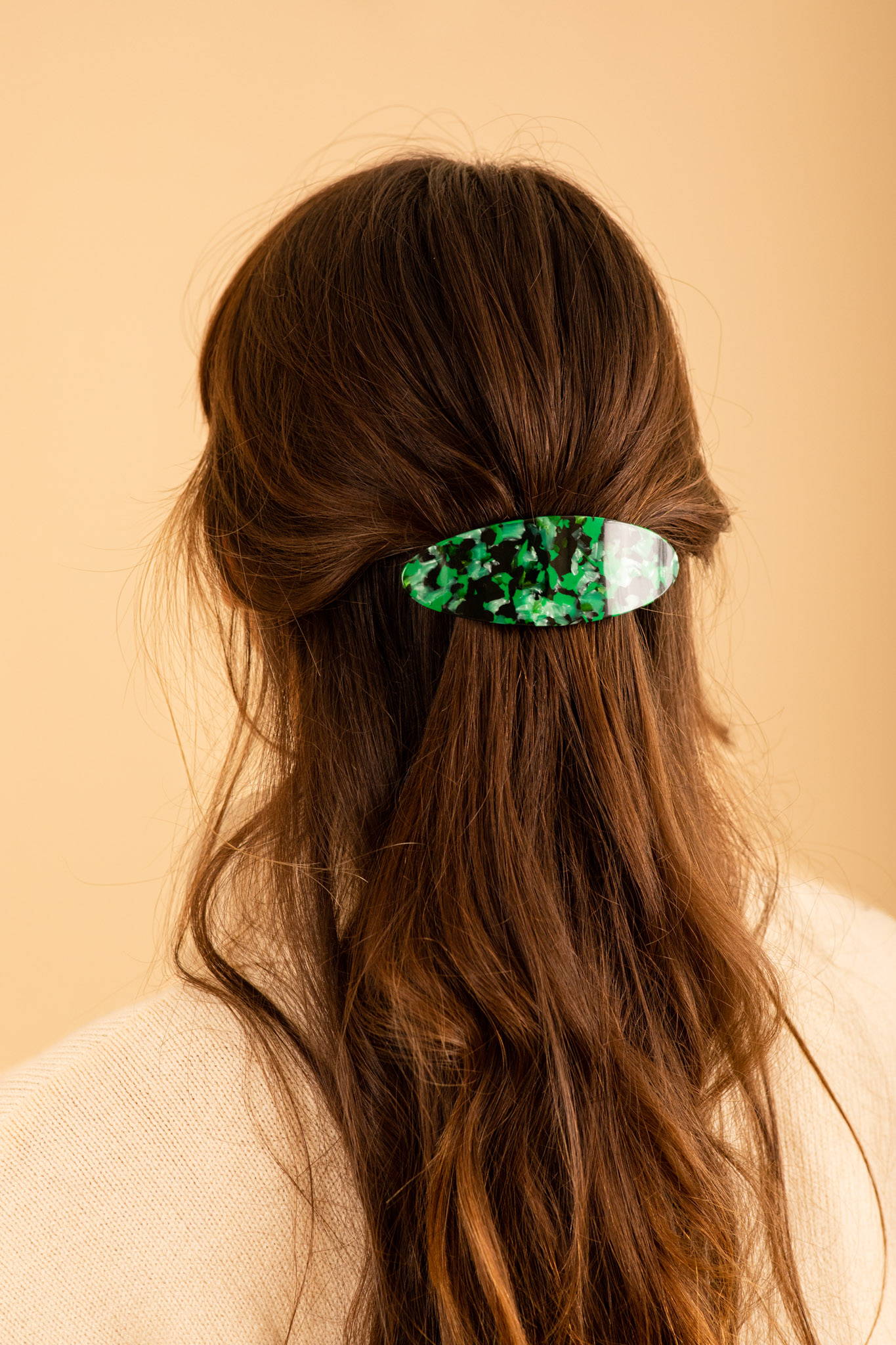 When we say these colourways are limited edition, we mean it. There are only 30 available for each product, so these colourways are very scarce and unique. Do not walk, run to these products!