The 5 Best Hair Accessory Styles to Use for Sports  
If you are struggling to find a secure hair accessory to use whilst working out, you have come to the right place! Luxury sporting hair accessories can definitely be difficult to find, especially ones that ensure a comfortable fit. It is just as important to look after our hair during sports as it is with any other activities we do.
The most annoying thing whilst working out is our hair slipping out of our clips and flying around our face, right? But with these comfortable yet firm gripping hair accessories, there is no longer this issue. It is possible to look cute and keep your hair in place whilst working out! Let's address some of the most commonly asked questions when it comes to choosing the perfect hair accessories for sports.
"What should I wear on my head while working out?"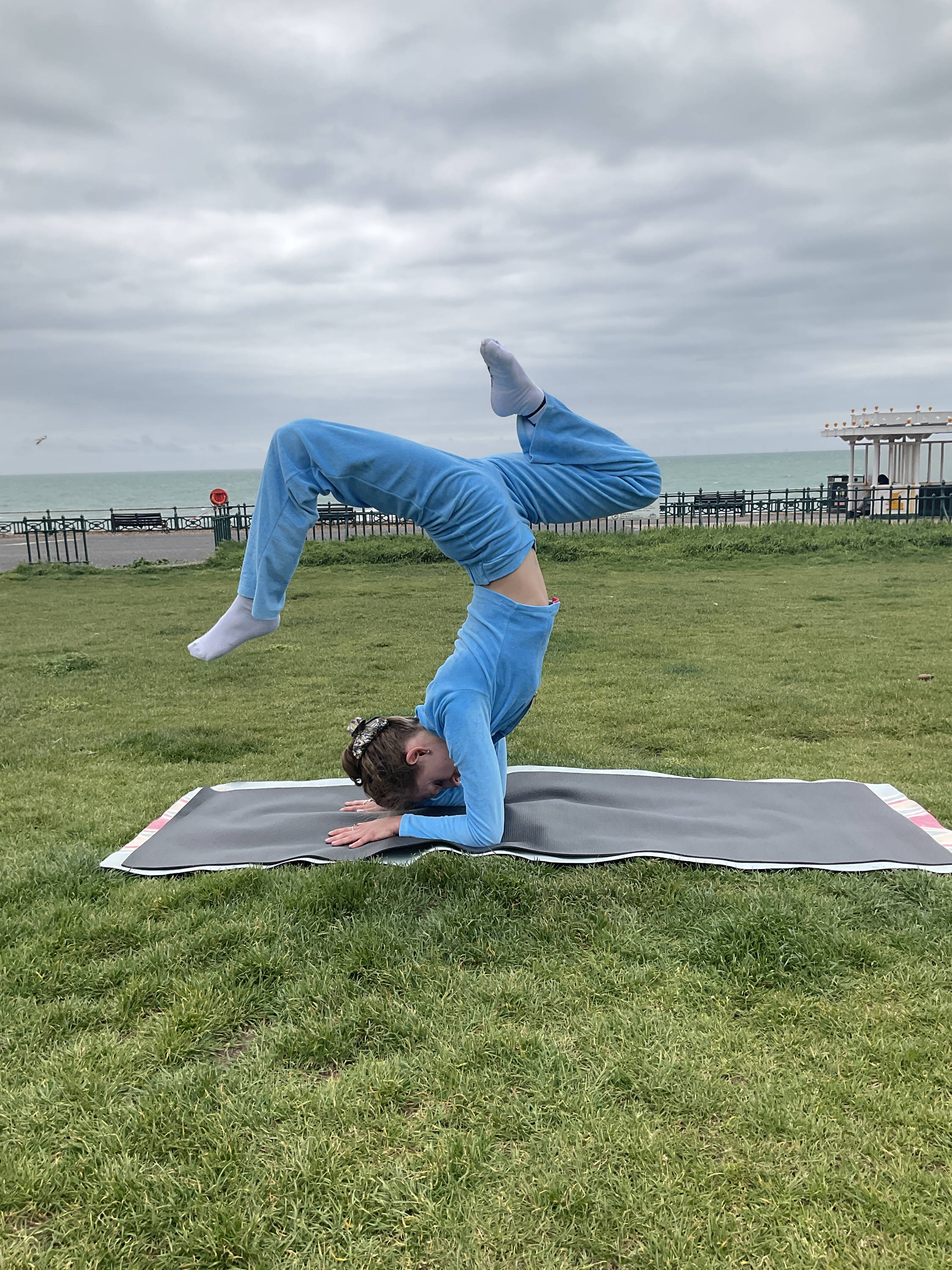 Our collection of Hair Claws are a stylish and secure alternatives to a drugstore elastic. They are designed to have overlapping teeth which ensures a tight, comfortable grip. Our popular Medium Hair Claw and Large Hair Claw are the ultimate hair accessories to use when going for a run. To add a pop of colour to your workout, why not try them in our stunning colour way, Opal?
Our Sophia Side Hair Claws are also known as yoga clips as they lay flat to the head, which is particularly important when laying on your back with some yoga and pilates exercises. These claws are very versatile; we offer Small, Medium and Large sizes with a vast colour range. Typically, the Small Sophia Side Hair Claw is most suitable for individuals with finer hair and the Medium Sophia Side Hair Claw, for individuals with medium hair types. There is a claw appropriate for all hair types!
"Are there sport headbands for women?"
The short answer is yes. It may seem easy to go for a simple plastic high-street hairband which are more likely to snap and working out headbands can be tough to find, specifically the ones that don't cause a headache. However, our Headbands are hand-crafted out of a strong flexible cellulose acetate material which is heat-activated meaning after a short time it will mould to your head for a comfortable fit.
Headbands are not damaging to the hair in the gym or in any sporting activities. In fact, they are an ideal accessory to wear during sports as they pull the hair out of your face comfortably. One of our best sellers, the Narrow Headband would be a perfect option. For a thicker band, why not try our 15mm or 20mm Headbands which are made from the same beautiful, biodegradable resin. The tiny grips on either side of the headband enable the headband to carefully stay in place during a long, sweaty workout! Not forgetting, the French Essentials Flexi comb headband is a sporting must-have.
Excellent quality item
'This hairband is exactly what I needed to control my flyaway hair. Very pleased with it. Thank you to your wonderfully friendly and efficient staff. Pleasure buying from you.'
- Carol B
Narrow Headband - Prada Style
If hair ties are more your thing, our Coloured Charm Hairband not only creates a quick updo hairstyle, it adds style to your average hairband. Even after a workout these gym hair bands double up as a bracelet so you will be walking out the gym in style!
These Charm Hairbands are available in a variety of colours, ranging from Coral to Emerald Green.
To add a personal touch to your hairband, our Zodiac Charm Hairbands are perfect in doing so.
To elevate your normal hairband, why not try our Handmade Ponytailer, a great accessory to cover up the elastic band when wearing your hair up in a ponytail. This accessory is suitable for all hair types and textures. The perfect finishing touch to a ponytail, or even a bun; both would be secured during a run!
Make sure to tag us on our socials with pictures of you in your sporting hair accessories, we would love to see what styles you create!
@tegenaccessories
Stunning Decorative Hair Accessories For Weddings This Season