Why should you choose French handmade hair accessories over cheaper alternatives on the high-street?
Sustainability is incredibly important to us at Tegen Accessories  
This is why our French hair accessories are made from natural compounds such as cotton and wood pulp. We are always looking for new ways to develop our efforts to be as sustainable as possible.

At Tegen Accessories we are committed to protecting the environment and being socially and ethically responsible, including our mission to provide long-lasting handmade products.

"100% of items that don't meet our highest of standards during the manufacturing process are ground down and recycled." - Philippe, French Factory Owner.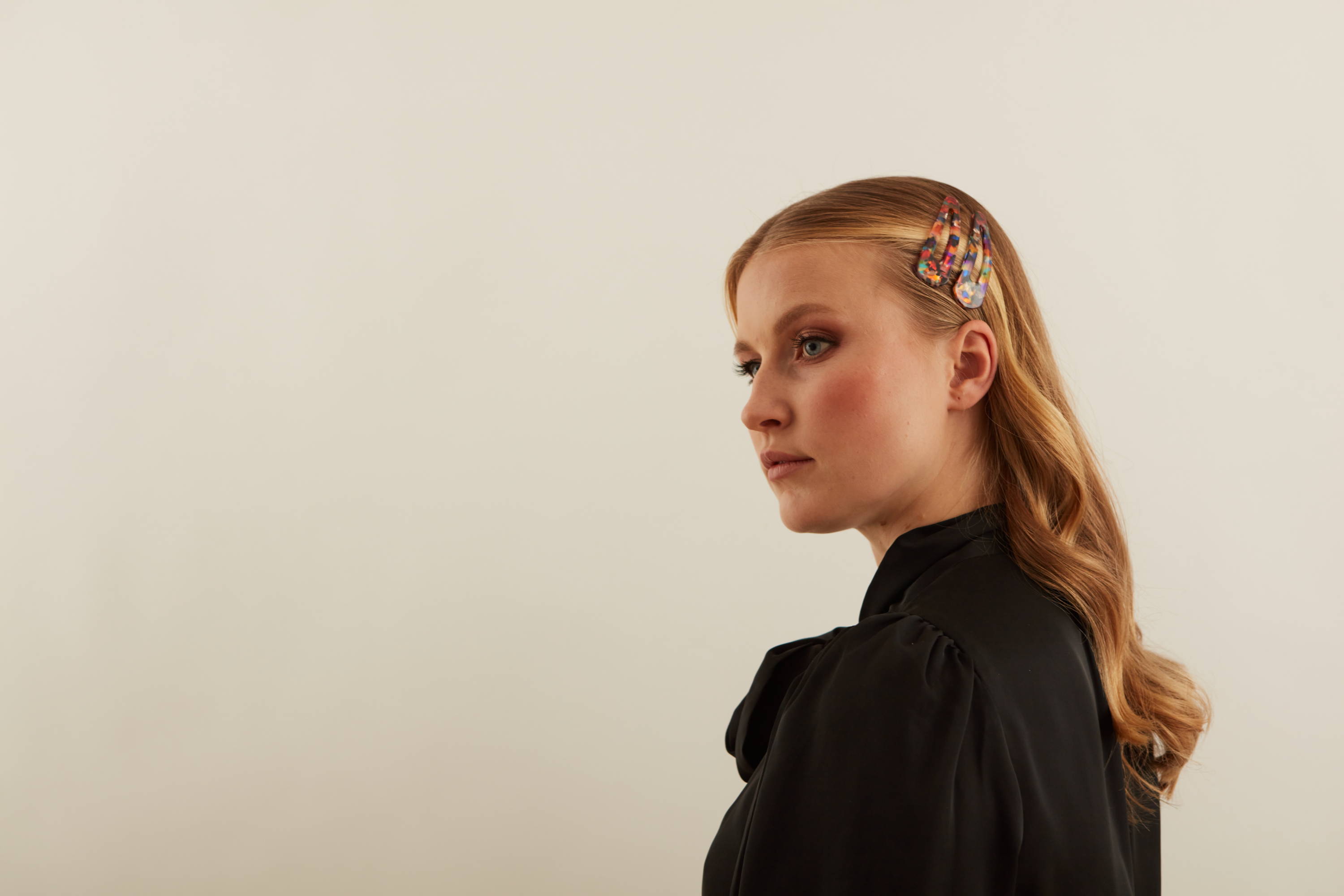 The benefits of using eco-resin hair accessories that you will not find elsewhere
If you are not familiar with the term 'French Handmade' then let us tell you! Our French hair accessories are incomparable to cheaper high-street alternatives, they are handmade to an exacting ten-step process by a family-run business in France that have been manufacturing hair clips since 1892. But they knew that their reputation wouldn't last long if the clips didn't last long and that's why each clip is lovingly hand-crafted from the durable, biodegradable material: cellulose acetate. These hair clips are the definition of longevity, shaped and polished in three detailed steps for a perfect, shiny finish. As a result of this high quality, these hair clips are kind to your hair. These beautifully smooth French clips are made with your hair in mind unlike plastic alternatives that snag and break the hair. Not to mention high-street hair accessories can break within months, French handmade hair accessories will last you a lifetime. We stand by our quality and have complete trust in every accessory made, our Tegen promise guarantees to last one year but are expected to last many years to come.
If you would like to know more about this ten-step process, this blog goes into further details in how we perfect our French hair accessories.
Cellulose Acetate Luxury Hair Accessories
Our French Handmade collection is made from a biodegradable material called cellulose acetate which comes from 100% natural compounds. Cellulose acetate is the favoured material for most high quality accessories that are designed to last. It is extremely durable, flexible and is made from 100% natural materials. It is this flexibility that makes it so perfect for use in the hair. For example, in headbands cellulose acetate will mould itself to the shape of your head, meaning that you can avoid any headaches that you would normally get when wearing a plastic headband. It's flexibility also means it does not go brittle or snap. The resin is polished until it is exceptionally smooth, so it won't catch on or break your hair, either.
Are French Handmade hair accessories worth the price?
The price point for French Handmade hair accessories is higher than what you would expect from high-street brands. As outlined above, this is due to the handmade nature and that every product is sculpted to perfection. Beautifully made French hair accessories will outlast cheaper alternatives for years. Would you rather keep buying cheaper alternatives or invest in a French handmade accessory that will never fail you and your hair? At this price you are paying for quality, longevity and luxury. Due to the hand-crafted smooth edges of French handmade hair accessories, we can assure you that you will not find breakage in your hair that you would with cheaper high-street elastics. We believe your hair is worth investing in.  
This blog goes into more detail on creating our French Handmade collection.