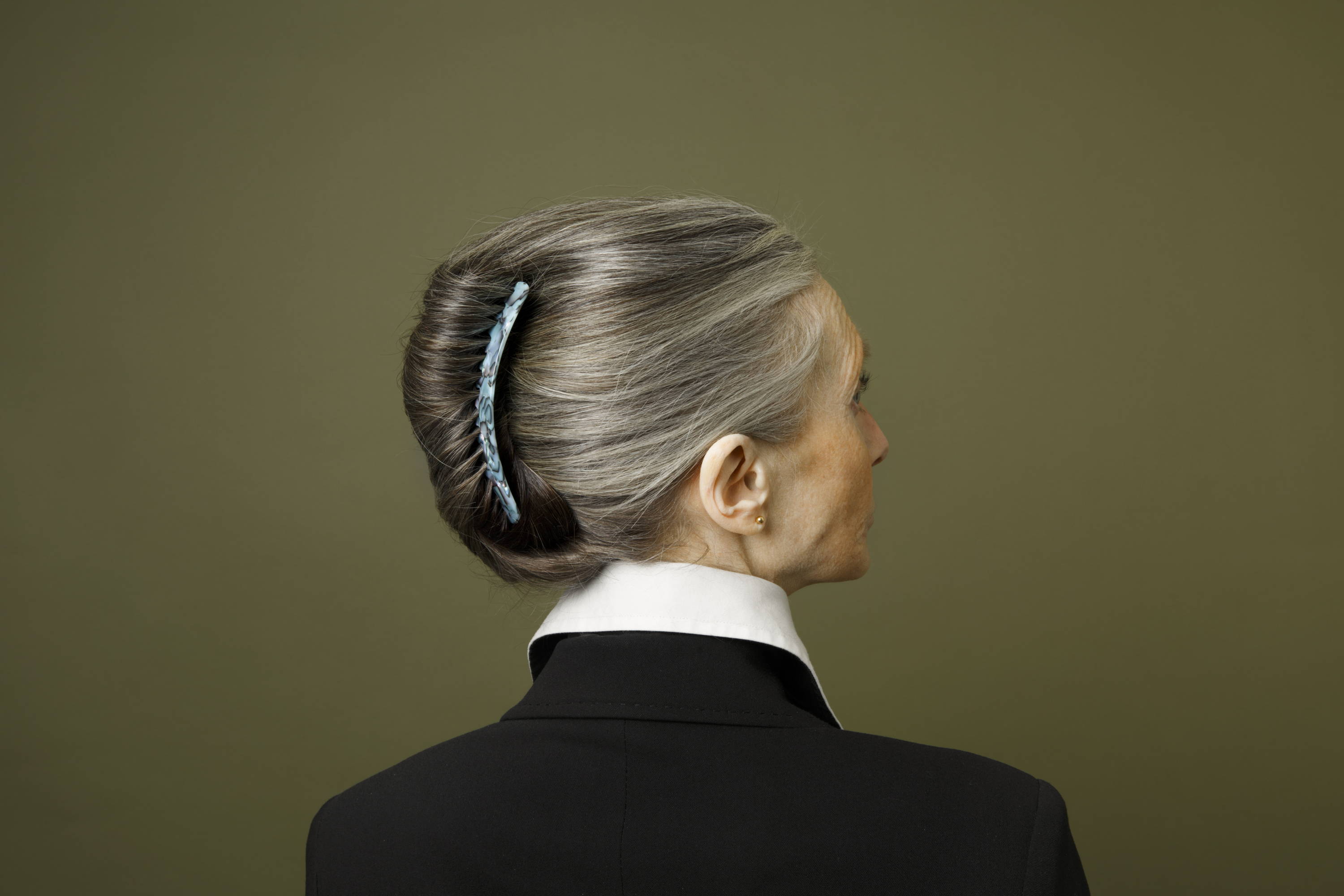 The classic French Pleat Hair Style has been a popular style throughout the years and we don't see it going out of style any time soon. 
We have designed a selection of French Pleat Combs available for different hair types to create this iconic look. These include the popular Curved French Pleat Comb which is perfect for medium to thick hair, and the 12cm French Pleat Comb which have waved teeth, perfect for medium to thick hair or long fine hair.
Chignon pins can be intimidating, take a look at how to use chignon pins here.
How to create a French Pleat in Long Hair
You may be wondering "What's a French Pleat?" And "How do you make a French pleat?"

Here are 5 simple steps to show you how to secure a French Pleat:
To create a French Pleat, firstly gather all of your hair

 

Twist your hair from the nape of the neck bringing the twist up against your head.

 

Fold then ends so that they tuck into the updo.

 

Then take your French Pleat Comb with the curve against the head.

 

Catch the top layer of hair with the teeth of the comb and twist the comb back on itself and push the French Pleat Comb gently through the twist to secure your French Pleat Hair Style.
How to create a French Pleat in mid-length hair